How to build and protect your personal reputation
When people 'Google' or search for your name online what do they see? Does it truly reflect who you are and what you do or what you stand for? Does what people see make them trust you or wary of you because there's little or no information to be found?
If you're a CEO, a board member, an entrepreneur or a company executive then it is important to present a positive online reputation. The idea that you can separate your work and social life is no longer true, which is why professionals, thought-leaders and CEOs are choosing to build a personal brand.
At a business level you can immediately see the benefit of branding, well-known companies like Apple, M&M's and Nike are instantly recognizable.
A personal brand is just the same. We are in the Age of the Individual – you need your own brand. It's no longer enough to be part of a larger corporate brand.
What is a personal brand?
A personal brand is your reputation, and what people think about you.
Models, celebrities, athletes and TV personalities all have their own brand. They embody their principles and use social media to promote themselves effectively.
Your own brand is key to success across all areas of your life and work. It's time to take a lesson from the big names and brands and work on your personal brand.
Your personal brand is both off online and offline – but the trend is towards well-optimised digital content in order to rank highly on search engines.
Social media provides great opportunities for building your online presence. The 2019 Edelman Trust Barometer says "The last decade has seen a loss of faith in traditional authority figures and institutions". Customers want to know more about the people behind the business. For example, Richard Branson has helped take the Virgin name across over 200 companies.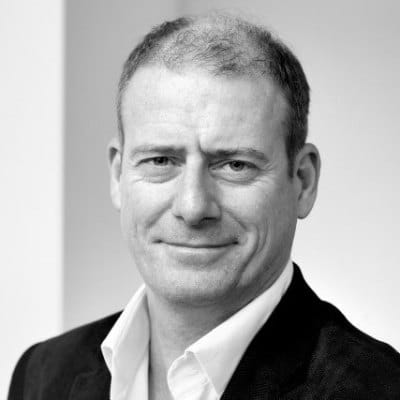 Speak with Simon our online reputation management expert, in complete confidence.
How can you develop your brand and build your reputation?
A good personal brand gives you the ability to attract new clients, job offers and opportunities. People will trust you more, you have a higher perceived value and you become the go-to person in your area of expertise.
Many things can make an impact, so here are some tips to build your personal reputation.
Understand your value
Think about what you do well. Who does it serve and what is the value of your expertise? If you think about it in business terms – it's who is your target audience?
Think about your personal brand proposition and who you help. People will connect with your brand more deeply and your value to them increases. This will allow you to charge more for your services.
Show off your brand
The more you understand your value the easier it is to spread the word and really shout about it. Identify your key platform – this is where your audience can see what you do, and which is appropriate to your personal brand. Social media sites present some great options, whether it is LinkedIn, Facebook, Instagram, or a blog or even your own website.
Publish content your audiences want and need – and be consistent and authentic
When we say be consistent, we mean create a content marketing strategy around the messages that you want to deliver.
You should create bespoke content that is well-optimized for all popular search engines.
Your posts should be authentic and true to your personal brand. Always showcase your personality and engage with your audience. Social media platforms help to start the conversation. People enjoy engaging.
Build a network
As part of your strategy, you should create interesting, useful, relevant and engaging content for your audiences. You want to try and solve problems, inform, entertain, and involve. Don't forget to engage with people in your industry, it will help you establish yourself as a credible source and build your network.
New generations are growing up with the idea of influencer marketers. New technologies make it easier than ever to access social networking sites, helping to build your personal brand.
Build your positive reputation online
These points are important to consider, given that Google controls as much as 72% of all search engine traffic and 90% of people only look at the first page of search engine results to form their impression of you.
This is why online reputation management is a powerful tool to leverage – and hundreds of high net worth individuals, celebrities, senior figures, and sporting giants do.
Our specialist team helps people to build and maintain a positive reputation online. Each solution is customized to meet your needs and is based on tried and trusted components.
Our professional team will:
Audit your personal and professional online reputation.
Create an online reputation management strategy for you.
Challenge, remove or suppress negative content, images and videos from Google.
Add positives – Public Relations (PR), content and social media, either full service or support.
Monitor your online reputation.
Flag any negative content.
Improve your search results.
Help protect you from future risk.
Develop a crisis pack, just in case, but which we hope never to use.
To find out more about how we can help you build your personal brand, trust and online presence through our online reputation management services, email [email protected] or call us on +18006131080