Co-founder of Igniyte, Simon Wadsworth, gives an interview to brand new online business magazine about what it's like to be an online reputation expert.
Yorkshire Business Journal is a newly launched online business portal and spoke to Simon about all areas of the business. When asked what is online reputation management's most important tool, and why? He answered
"One of the most valuable assets that a company (or an individual) has is their reputation, and it's important to understand how this is perceived by stakeholders, customers, shareholders or employees. The internet is a highly competitive place, and one of the most valuable things that you can do for your business is to conduct an online reputation audit.

When people google your business or brand, ideally, they should see search engine results that show your websites, blogs, professional profiles, and news articles. With each one showing your business in a positive light.

For people to see your business in a positive light, and get ahead of your competition, you need to know exactly what people see online. To do this effectively means more than doing a quick Google search of your business – you need to a reputation audit."
The full and original article can be found on Yorkshire Business Journal.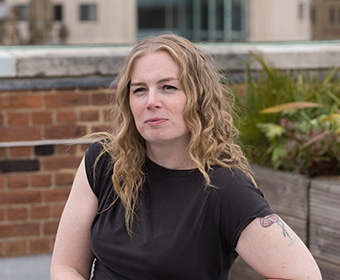 An experienced digital PR, marketing and social media marketing strategist, Claire leads PR strategy and delivery at Igniyte across multiple countries and sectors.
With 16 years' experience in marketing, communications and PR, she seamlessly directs all elements of B2B and B2C online PR to gain high-ranking positive coverage for our clients in regional, national, international and specialist online media – and she helps ensure that any risks are managed and mitigated.