Roz Sheldon, Head of Client Services and Managing Partner at Igniyte talks to Verdict about the European Court of Justice (ECJ) Ruling on the Right to be Forgotten (RTBF).
The EU's top court hhttps://www.igniyte.co.uk/personal-reputation-management/right-to-be-forgotten/as ruled in favour of tech giant Google in a landmark case about the 'right to be forgotten', but privacy and legal experts have warned the issue has not been fully resolved.
The European Court of Justice's (CJEU) decision means that Google does not need to remove links from search results outside of Europe when carrying out an individual's right to be forgotten.
The right to be forgotten was solidified in European law in 2014 as a human right and allows individuals to request delistings of information they deem to be "inaccurate, inadequate, irrelevant, or excessive".
The recent ECJ ruling states that the RTBF does not have to apply the right to be forgotten globally and only applies in the EU. It means that Google only has to remove links from its search results in Europe – rather than globally – after receiving an appropriate request.
The ruling stems from a dispute between Google and a French privacy regulator. In 2015, CNIL ordered the firm to globally remove search result listings to pages containing damaging or false information about a person.
Roz Sheldon, head of client services at Igniyte, a reputation management company, said that the decision is the only one that "can be made at this point" because of disparities in privacy laws around the world.
"However, in practice, there are other considerations to take into account for the right to be forgotten," she said. "Many businesses are global and those doing employee checks will be able to view differing regional versions for the individual."
For example, if an individual applies for a job outside of the EU, a minor offence or negative story ranking on Google outside of Europe could impact their employment prospects, she explained.
You can read the full article here.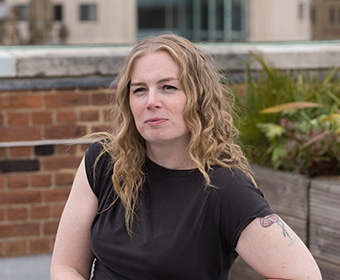 An experienced digital PR, marketing and social media marketing strategist, Claire leads PR strategy and delivery at Igniyte across multiple countries and sectors.
With 16 years' experience in marketing, communications and PR, she seamlessly directs all elements of B2B and B2C online PR to gain high-ranking positive coverage for our clients in regional, national, international and specialist online media – and she helps ensure that any risks are managed and mitigated.