Igniyte's Managing Partner and Founder, Simon Wadsworth discusses how individuals, such as call centre workers and lawyers, are paying for companies to help manage their reputation online. The article is featured in The Telegraph in the UK and shows how individuals are attempting to increase their job prospects.
Simon explores how people aren't turning to reputation management companies purely for damage control in the event of a crisis, but that Igniyte is increasingly receiving requests from CEOs across industries like oil, gas, and pharmaceuticals to help craft the best online digital presence they can.
Clients are asking for help to create a digital presence that is befitting to the high-status roles that they have or are seeking. It's about building reputations online, rather than just trying to clean things up. Simon Wadsworth is quoted as saying
"If I am applying to be a digital marketer and I have got no presence online what does that say about me? A lot of what we do is building reputations rather than trying to clean things up."

This process leads to clients paying retainers of between £1,000-a-month to more than £10,000 while his company creates websites and content that burnish their digital reputations."
You can read the full article in The Telegraph here.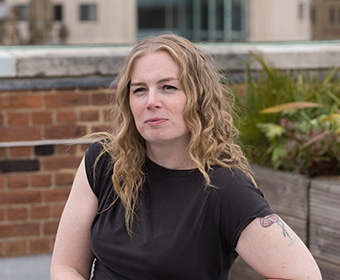 An experienced digital PR, marketing and social media marketing strategist, Claire leads PR strategy and delivery at Igniyte across multiple countries and sectors.
With 16 years' experience in marketing, communications and PR, she seamlessly directs all elements of B2B and B2C online PR to gain high-ranking positive coverage for our clients in regional, national, international and specialist online media – and she helps ensure that any risks are managed and mitigated.