Igniyte talks to Prolific North, one of the UK's leading platforms for marketing, media, and event news. They talk about working from home during the COVID-19 pandemic and gives insights into her office space.
When asked what she misses most about working from an office, she says "Other than having a chat with colleagues, I miss a morning coffee and cinnamon swirl from Pret. It was a weekly treat, and made the day start off on the right foot!

I do not miss the trains and Northern Rail."
For the full article about where Claire Works from Home, visit Prolific North (and see pictures of Norman the cat)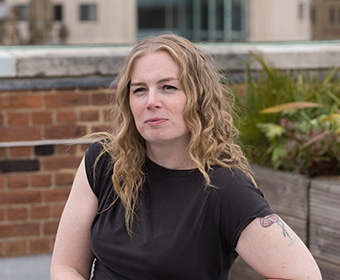 An experienced digital PR, marketing and social media marketing strategist, Claire leads PR strategy and delivery at Igniyte across multiple countries and sectors.
With 16 years' experience in marketing, communications and PR, she seamlessly directs all elements of B2B and B2C online PR to gain high-ranking positive coverage for our clients in regional, national, international and specialist online media – and she helps ensure that any risks are managed and mitigated.