In 2019 Igniyte was approached to advise on a storyline that was to be featured on UK national TV show. Coronation Street is a British soap opera that has been running since December 1960. The program centers on a fictional town based in the North of England.
One of the main characters approaches a reputation management company for advice on how to keep his daughter safe online when inappropriate videos of her have appeared online. The TV show researchers wanted to offer a realistic portrayal of how families would go about getting the images removed.
Simon Wadsworth, a co-founder of Igniyte, says "Igniyte often gets approached by individuals on how the would be able to get images removed from Google, referred to as the Right to Be Forgotten. Under GDPR, an EU citizen can request that information can be deleted if it fulfills the criteria such as if it is no longer relevant, revenge porn, or if the information belongs to a child. Companies like Igniyte has specialists that can offer advice and can help submitting a removal request."

"At a time where young people are more exposed to the internet and the dangers this can pose, it is important we do everything we can to protect them.

"By understanding what can and can't be done with information online, it will give everyone control over their reputation online going forward. Images, negative content and social media posts can have long-term impact on our teenagers' lives."
More information can be found by reading the original article on Prolific North.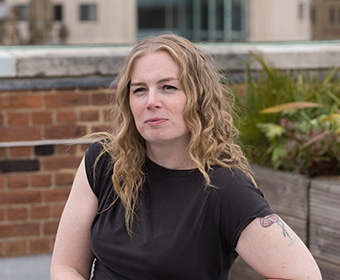 An experienced digital PR, marketing and social media marketing strategist, Claire leads PR strategy and delivery at Igniyte across multiple countries and sectors.
With 16 years' experience in marketing, communications and PR, she seamlessly directs all elements of B2B and B2C online PR to gain high-ranking positive coverage for our clients in regional, national, international and specialist online media – and she helps ensure that any risks are managed and mitigated.