How to build your business reputation
There are many things that you can do to build business reputation and protect it against future harm. Creating a good reputation will take time and effort.
Ask yourself, are you in control of the online conversations about your business? Does the first page of your Google search results show you in a positive light? Is it filled with your own website, social media and professional profiles?
These questions are important to consider, given that 93% of online experiences begin with a search engine And 75% of people never scroll past the first page of search engines.
Online reputation management is one of the most powerful tools your business can use to build a positive business reputation.
How to create a positive reputation?
According to Warren Buffet, "it takes 20 years to build a reputation and five minutes to ruin it." So if you want to build your reputation online, where do you start? You need to manage how others see your business online. Here are some tips to get you started to start building a strong reputation.
Become an authority in your industry to build your business reputation
By taking control of the conversation and positioning your company as a leader in your field. Customers want to buy products or services from the best. It is important to highlight accomplishments and your authority in your chosen field. To build your business reputation you will need to create online assets, including:
Creating articles and blog posts about industry developments.
Answering consumer questions, and customer service inquiries with authority and knowledge.
Commenting on important topics in key publications. Or exploring other PR opportunities.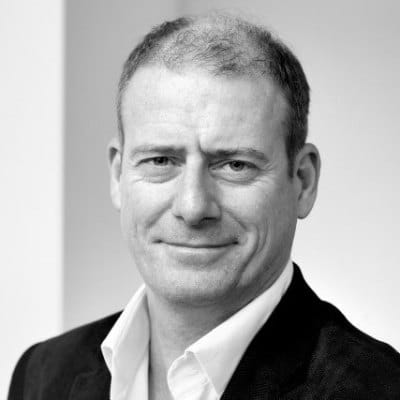 Speak with Simon our online reputation management expert, in complete confidence.
Take a look at your corporate social responsibility
Customers are more discerning about which companies they will buy from. And employees are becoming more choosy about which organizations they will work for. Which is why CSR plays an important role in your corporate reputation.
Furthermore, social issues are important to your customers. And there is a growing demand that your business will make a positive impact on the environment. In fact, 78% of customers say environmental practices influence their decision to buy from a company.
Doing good, such as sponsoring a Little League team, is about making yourself part of the community. In fact, research has suggested companies that take a proactive approach to CSR is an essential component to the success of modern day businesses.
Monitor social media
Social media offers different ways of communicating with customers, stakeholders, and fans. Using analytics tools will give you insight into how your brand is being perceived online. By monitoring spikes in negative sentiment in real-time you can address any issues before they escalate.
Track your reviews
Business review sites are influential in managing your business reputation. It's a good idea to track and read every review and respond to your customers. You can use these reviews as insights into what your business is doing well and can improve.
You can use the Igniyte Business Review Management Tool to track and respond to your reviews.
Besides review websites have a huge power to impact your company's profitability. Did you know that 75% of businesses say online reviews are important to the financial and reputational status of their business?
Businesses should respond to negative reviews and complaints. 42% of consumers who complain on social media channels expect a response back within 60 minutes. Replying to both positive and negative comments will show that you care and are willing to resolve any issues.
Build a good business reputation
Included in your personalized service, our professional team will:
Audit your online reputation – reviewing everything that exists and identifying gaps and opportunities
Create an online reputation management strategy for your business
Create a review management strategy for your business where needed
Add positives – Public Relations (PR), content and social media full service or support
Manage online reviews and conversations
Improve your branded search results
Monitor your online reputation
Flag any negative content
Challenge, remove or suppress negative content
Help protect your business from future risk
Develop a crisis pack, just in case, but which we hope never to use
Finally, do you know what drives a company reputation? It's no longer reliant on a few factors, but is more 'omnidriven' We've analyzed new global research in a recent blog post.