What is business reputation management?
So what do we mean when we talk about business reputation management? Well, it is the process of managing and monitoring your company's online presence. This means that the perception of your business will showcase the positive allows you to stand out from the crowd and gain new customers.
In a world where everything is online, business owners can no longer afford to ignore what is being said about them online. Business owners can spend years developing a strong reputable brand, but having a poor online reputation, or having negative stories appear, has the potential to ruin all that hard work.
A positive reputation can be your greatest asset
A positive online reputation can be your business's greatest asset, or it has the potential to be your biggest weakness. Clients, colleagues, and employees all use search engines like Google to help make decisions every day.
Everybody 'Googles' everything now, and they see websites, social networks, blogs, review sites, press, and media, that tell them about your business. Having negative press, social media comments or reviews puts people off. But, if they are positive, people are more likely to trust you and do business with you.
One negative article, whether it is truthful or not, has the potential to create a reputation crisis, which can impact the success of your business.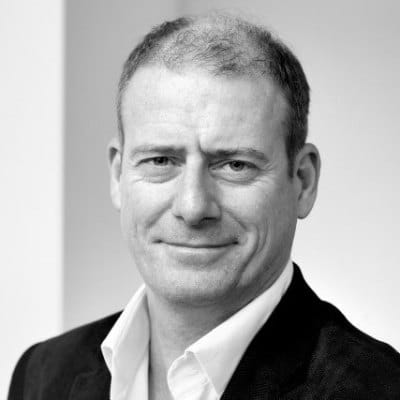 Speak with Simon our online reputation management expert, in complete confidence.
Why is corporate reputation important?
Corporate reputation is the overall viewpoint held by your internal and external stakeholders based on your past actions. A good reputation will cause customers, vendors and stakeholders to be more trusting and loyal to your business.
So, what you want people to see when they 'Google' your business is a search results page filled with links that truly reflect who you are and what you do. This is important because:
What's the real influence and impact of different search results online to businesses?
So, it's clearly important to develop a corporate reputation management strategy. But what impact does all of this have on customer behaviour?
The impact of reviews alone is huge:
What you might find surprising, and worth noting when you want to grow your bottom line, is that 58% of consumers are willing to pay more for the same product or service with good reviews. Which really shows the impact and value of positive reviews and how important it is to respond to reviews.
But when what people see, and say, is negative, be it reviews, press, social media comments, and other content, it's doing a lot of damage.
Search engines, such as Google, Bing and others, don't care about your reputation. They don't filter search results based on what's negative and positive, but they do filter them based on what's relevant and popular, making online reputation management especially relevant.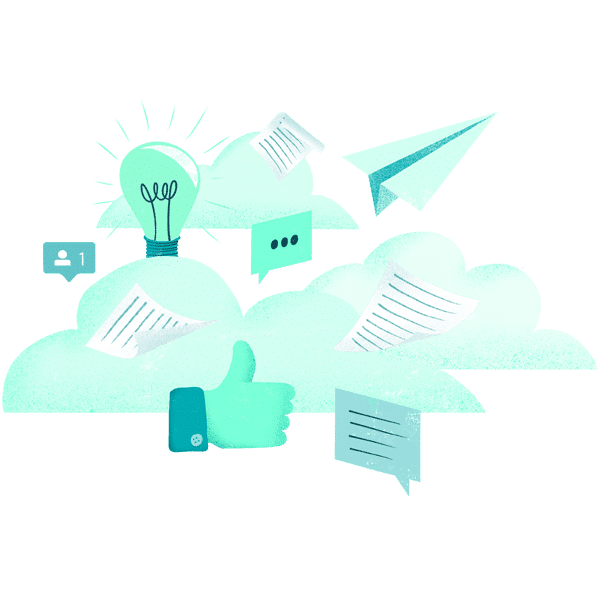 Why do you need reputation management?
A company's online image is often the first thing that your customers, clients, stakeholders will look at when they are considering using your business. Customers are doing their research before making any purchasing decisions. For local businesses, this might mean consumers are reading reviews of local restaurants and using them to decide where to eat. But what if those reviews are fake?
75% of businesses say that online reviews, comments, press and forum posts are important to the financial and reputational status of their business.
Failing to manage your online reputation could lead to a loss in sales, or even being unable to hire the right staff.
What's the benefit of corporate reputation management?
Online reputation management works to counter, weaken or eliminate negative material online and generate and promote the positive.
A well-managed corporate reputation online shows you in the best possible light. And this is good for you because your business benefits from higher trust, more business, attracting the best employees and future-proofing you from any harmful press, reviews and attacks on social media.
Business reputation management saves your business a lot of pain.
Did you know that damaging content costs 1 in 20 UK companies more than £500,000, 5% lose £100,000-£500,000, 1 in 7 lose up to £50,000?
How does a reputation management firm work?
If your business has any negative or out-dated content on Google, there are a number of things a reputation management company will do to improve your business reputation online. They will employ a combination of public relations tactics and advanced SEO marketing strategies that work to create positive content.
This content will be fully optimized for search engines which will work to create a positive page one on Google. Positive content can include:
Creating and optimizing websites.
Thought leadership pieces.
Press releases.
Social media management.
Blog posts
Review management, and many more.
As experienced professionals, the team at Igniyte know what is best to promote your business reputation over and above that of your competition. This includes:
Suppressing any negative content
Igniyte will create a positive online presence for your business by establishing professional profiles that will be optimized for all search engines. These will work with other online reputation management techniques to suppress any negative content.
Managing a reputation or social media crisis
Whether your business is trying to take proactive steps to prevent a business reputation crisis from happening in the future, or if you need crisis management now, it is important to take a step back and remain neutral. Igniyte would create a crisis reputation action plan which is personalized to your business and brand's needs.
Take control of your business reputation management – now
Taking control of your online presence with online reputation management services to enable you to present the best possible image of your business, brand or senior figures to the online community. It also protects your brand from any unwanted negative content online. How? The positive profiles and content make it harder for negatives to rank in the first few pages of Google.
Because our approach to online reputation management is organic and personalized, rather than automated, our clients' reputation strategies last as algorithms change over time.
Contact our experts to find out how we can help you to take control.
Summary
Article Name
Business Reputation Management. Why Reputation Matters.
Description
What's the benefit of business reputation management? Why does business reputation matter? What's the real impact of search results? Take control now.
Author
Fiona Broomfield
Publisher Name
Igniyte
Publisher Logo