Does having more senior roles filled by women affect corporate reputation? Research shows that it does.
Having women in leadership is always going to be a good thing. And research shows how companies and brands can benefit from more women in leadership positions.
Whilst the majority of the US workforce is made up of women, this is not reflected across companies' leadership teams with just 6.6% of women holding CEO positions in the Fortune 500. These figures are surprising when research shows that companies benefit from having more women on the board as it enhances corporate reputation.
The impact of women on corporate reputation
A good reputation is more than a feeling. It can inspire customers to choose your product over that of a competitor or encourage the best talent to come and work for you. Research has shown that consumers are concerned with different factors, such as how a company is run and whether it invests in its staff.
The Gender Forward Pioneer (GFP) Index reported that the world's most reputable companies have more women in senior management. According to the GFP index, only 10.9% of senior executives of the world's largest 500 companies are women, and nearly 40% have an all-male leadership team. But the index also shows that companies with a "Most Admired" status have twice as many women in management as those with lesser reputations.
So, how does having more women in top positions affect corporate reputation? The lack of gender diversity at the C-suite level has an impact on corporate reputation. A recent study has shown that everything matters when it comes to a reputation today. This lack of distinction suggests that companies can no longer focus on a few key drivers of reputation. Everything matters to corporate reputation.
Does gender diversity in politics make a difference?
Whilst it can be important to stay away from commentating on politics for a company's reputation. There's no denying the impact that gender diversity has, and how this filters down to businesses.
The Gender Gap Report 2020 states that it will take 95 years to close the gender gap in political representation, which means none of us will see gender parity in our lifetime. That's a sobering thought, especially when the report states that improving political representations for women has had a noted benefit for increase women in senior roles in the labor market.
Whilst women still remain underrepresented in top companies, those which had women in the top spots were found to have better reputations, and stronger financial performance than the counterparts led by men. In a sobering feature in the New York Times stated that women leaders and CEOs were outnumbered by men named John.
Why you should encourage gender equality in your company
The best companies are diverse. They recognize talent and are actively promoting gender and race equality. Younger workers want to see more diversity in leadership roles, and more people that look like them – this can be especially important when it comes to addressing industries with a skills gap. Companies need to appeal to new generations of both men and women to attract and retain the best talent.
And your customers, stakeholders, and influencers are easier to understand and will feel more represented when their race or gender is reflected by senior management.
The number of women reaching senior roles is facing increased scrutiny across the media. With the focus on gender pay gaps and the #metoo movement, there has never been a more important time to look inwards and see how to address this issue.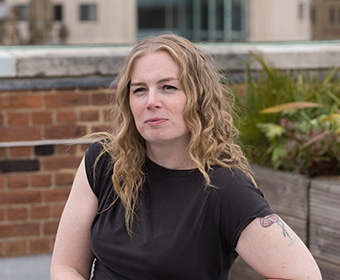 An experienced digital PR, marketing and social media marketing strategist, Claire leads PR strategy and delivery at Igniyte across multiple countries and sectors.
With 16 years' experience in marketing, communications and PR, she seamlessly directs all elements of B2B and B2C online PR to gain high-ranking positive coverage for our clients in regional, national, international and specialist online media – and she helps ensure that any risks are managed and mitigated.