When it comes to small businesses what are the best apps to use to appeal to and engage with your customers? One of the key aspects to company growth in the digital age is appealing to customers across different platforms and widening reach through social media channels. Facebook, Twitter and LinkedIn are an important part of most businesses' marketing strategy. But what are the best apps for small businesses – other than these?
Which apps are successful brands using?
Pinterest: Many of Pinterest's 100 million+ users are female and the platform is very popular for those interested in visual topics such as foodie ideas and wedding inspirations. Small businesses can definitely benefit by using Pinterest too, especially if they operate in a visual field.
Pinterest embarked on a seven-month TV ad campaign in 2016 with Channel 4. Described as 'highly personalised and localised, tapping directly into an individual's TV viewing habits', the ad initially launched during Eating Well with Hemsley & Hemsley – a programme dedicated to innovative, healthy eating.
The adverts contained quotes from the show and relevant foodie ideas which could be found on the app. This is becoming an innovative and increasingly popular way to advertise because of its relevance to audiences. Pinterest is effectively a digital notice board where you can 'pin' your favourite ideas for future reference.
Small businesses could find it useful by pinning their creative ideas and inspiring consumers with imaginative thoughts and images. Pinterest is becoming increasingly beneficial to businesses across different sectors, and is becoming a must for those predominantly targeting female audiences.
Snapchat: Originally founded as a photo and video sharing app generally for teenagers, Snapchat has quickly become one of the most frequently used apps worldwide. After revealing unseen footage inside The Met Gala , the app continues to transform. The #selfie boom coincided with the app's rise to popularity in the past three years.
Other features include 'Discover', which is effectively a 24-hour video-based news feed; 'Live Stories' which can be sent from brands to people in real-time; and 'Face Swap' which allows users to swap each other's faces and add different visuals to their image. These have proven to be successful additions, as Snapchat has recently leapfrogged Instagram and Twitter for millennials in terms of popularity.
Marketers are jumping on the app, which had a 10 second limit on clips and images but now there is no limit.
A brand doesn't need to advertise to utilise Snapchat effectively, but it does need innovative and creative content. Through the art of stop-motion storytelling and making the user part of your story, you have a chance to make a relationship with a consumer unlike any other platform to this day.
Predominantly, Snapchat is used by people aged 16-25, so if your brand is targeting a younger audience then it could be a huge window of opportunity.
Instagram: Instagram has been established on a wide scale for the last few years, but its flat interface of photo and video sharing recently underwent an overhaul of the branding, search and display functions.
Analytics will provide more insight on followers and posts covering the location, age and gender of your target audience and a breakdown of the best times to upload posts to reach them. All of this helps you to specifically hone in on your audience and their interests.
The Facebook-owned app recently started testing new features for business profiles, including a contact button, linkable location tag and a category (much like business pages for Facebook) for profiles.
This is beneficial to brands to appeal to their target audience, as well as making it easier and more convenient for consumers to contact them through the app. Instagram is a must-have for businesses with multimedia content readily available.
What are the up-and-coming mobile apps?
BizSugar: BizSugar is particularly useful for small business owners, entrepreneurs and managers, it allows users to share content such as videos, articles, blog posts and podcasts. It also lets users view and vote on submissions by other members.
It can be useful for finding out people's opinions on your products and brands, particularly if you're in the early stages of development online. BizSugar also includes a news feed with relevant companies' information to keep you up-to-date with competitors.
StumbleUpon: Founded in 2001, StumbleUpon recently unveiled the new 'Paid Discovery' platform which essentially works in the same way as a sponsored post. This enables brands to have greater prominence and visibility to their intended audience, depending on how much money they pay for exposure.
StumbleUpon finds, recommends and pulls together content for its users by their preferences and interests. With more than 25 million people using it for entertainment and information, there are over 80,000 brands, publishers and marketers on board. As a user signs in, they are presented with an article or image.
They then choose a 'thumbs up' or 'thumbs down' to indicate whether they like it and their preferences are refined as a result, before the app takes to the next article. Electronic music duo Daft Punk added their new album to the site.
Viber: Viber is a Voice over IP and instant messaging app for mobile devices that was developed and released in late 2010. Similar to WhatsApp, it allows for audio, video and images to be exchanged. It's a great way to share experiences with consumers and make them feel involved with your brand.
Viber has specific business functions including promotional stickers, which allow brands to achieve awareness on users' pages, as well as building a following. The public chat feature is also helpful for brands to share their message, keeping potential customers up to date with news and widening a company's reach.
What are the best apps for small businesses?
Most people have a smart phone and will generally pick and choose which apps are most useful to them. The best way for your brand to utilise social media is to specifically target the apps which are most suitable and work to establish the company on those specific platforms.
For example, a brand with mostly video-based content may be best suited to YouTube and Snapchat. Alternatively, a brand which has a key focus on high-definition colour images may choose Instagram to demonstrate the look of their brand. By doing this, you can grow the audience for your brand and delicately push your brand upon various groups of potential customers.
The best apps for small businesses are those that your target audience are using.
About Igniyte
Igniyte works with small, national and international companies around the world to build positive and lasting online reputations. We use best practice approaches, including social media tactics and trends, to help businesses reach their full potential.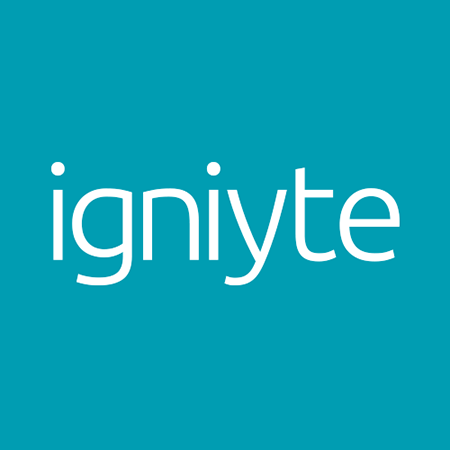 Igniyte – The Reputation Experts
Igniyte is passionate about people, businesses and brands being represented fairly online. A leading authority in online reputation management, Igniyte are a team of reputation management experts dedicated to protecting reputations and cleaning up search results for businesses, brands and individuals. Igniyte's expert opinion is published on this blog and by Forbes, the BBC, Marketing Industry News, Digital Trends Prolific North, Global Banking & Finance Review, smallbusiness.co.uk, brandwatch, Communicate magazine, BBC Radio 4 and more.