According to a new survey, 54% of executives consider online reputation management a "very necessary" component to their company's success. And just under half – 42% of business executives surveyed – monitor their company's online reputation daily. 21% are even checking it every hour.
The value of monitoring online reputation
The 2018 Online Reputation Management Survey, by Washington-based Clutch, surveyed 244 business executives in the US. And it found that just over half deemed online reputation management a necessary component to their company's success. In today's digital age, every business should know that it's necessary to success.
A brand's online reputation can hinge entirely on the reviews of its customers. A good comment can boost your business, while a negative one can crush customer confidence and sales. More than ever, it's paying to have a good online reputation, meaning we can expect an increasing number of executives to monitor any online behaviour over the upcoming years.
The business benefits of online reputation management
As experts in online reputation management we know that companies that take control of their online presence, monitor and manage it do better in terms of credibility, trust. profit and attracting top talent. It also helps to protect them from risk.
So, there's clearly more work for our industry on educating business executives about the benefits of online reputation management and monitoring online reputation to their companies.
Of those companies surveyed, the main gains since allocating resources to online reputation management are:
Sales growth 25%
Increased brand recognition 23%
Increased ability to stand out from competitors 18%
More online visibility 17%
Better positioning in Google search results (8%)
Bump in social media presence/followers (7%)
Definitely valuable.
Popular online reputation monitoring platforms
The Clutch survey found that the most popular online platforms used for monitoring online reputation are:
Social media 46%
Review sites 23%
Google search results 23%
News websites 4%
Blogs 3%
Most respondents say that they manage their online reputation in house and use online reputation management tools. Half use third party review sites, social listening software and external agencies.
Those who don't use a specialist online reputation agency cite cost (54%) and being unsure of the value (37%) as the main reasons they choose not to, which further illustrates the need for experts to educate companies and executives on the benefits of online reputation management – as well as the risks in not seeking expert help.
More time and money invested
An increased ability to stand out from the competition is going to become even more pressing in the future as people do more business with companies online – from big businesses to small independents. Which is why monitoring your online reputation is so important.
Your reputation precedes you – which is why monitoring and taking control of your online reputation matters.
The research concludes that just under half (43%) of executives that don't use an external agency say they are considering hiring a professional agency to manage their online reputation in 2018.
34% of business executives plan to spend more time and money on online reputation management in 2018 so they can monitor what people are saying about them online and influence perception.
Igniyte recently published its Reputation Report 2018, highlighting the reputation challenges facing UK companies.
About Igniyte
Igniyte works with small, national and international companies around the world to build positive and lasting online reputations. We use best practice approaches, including social media tactics and trends, to help businesses reach their full potential.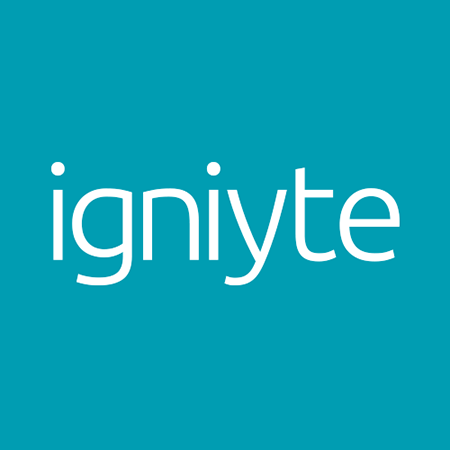 Igniyte – The Reputation Experts
Igniyte is passionate about people, businesses and brands being represented fairly online. A leading authority in online reputation management, Igniyte are a team of reputation management experts dedicated to protecting reputations and cleaning up search results for businesses, brands and individuals. Igniyte's expert opinion is published on this blog and by Forbes, the BBC, Marketing Industry News, Digital Trends Prolific North, Global Banking & Finance Review, smallbusiness.co.uk, brandwatch, Communicate magazine, BBC Radio 4 and more.
Summary
Article Name
US business executives monitoring online reputation daily
Description
Washington-based Clutch publishes a new survey revealing that 54% of US business executives consider online reputation management "very necessary" to their company's success and many are monitoring online reputation daily. Igniyte examines the research findings.
Author
Igniyte
Publisher Name
Igniyte
Publisher Logo