Social media has meant that businesses can expose their brand and products to wider audiences in a more authentic and relatable way. Building awareness of an organization and its public perception has never been easier. But it is now easier to become involved in a crisis that can destroy your reputation as quickly as it built.
What is a crisis?
A crisis is a negative event that is outside your normal operational pattern. It can have a negative, and long-term impact on your brand reputation. 90% of crises overlap onto social media platforms.
Social media has meant that stakeholders can now communicate with a brand or company. It has changed their expectations of how they expect a company to respond. Stakeholders can see each other's ideas and experiences and social media allows them to share their feedback publicly.
Stakeholders are more aware and they have access to more information and they have higher expectations than ever before. Whether it is environmental, political or ethical, organizations are under more pressure to not make mistakes.
A crisis could start via any of these channels, and not necessarily on an owned social media platform, like Facebook or Twitter.
A statement by a spokesperson.
An article in the media.
Social media influencers.
Online trolls.
Industry competitors.
How you manage customer service enquiries.
Preparing for a social media crisis
Preparing for a social media crisis is the best form of defense. And being aware of your digital footprint will help reduce the fallout from any social media disaster. Here are our top tips for preparing for a crisis.
Use a social listening tool. Social media analytics tools like BrandMention and Oracle will give you an insight into your brand perception. You can check spikes in negative sentiment in real-time that could indicate a problem and allow you to address any issues before it escalates.
Put in place a staff social media policy. A comprehensive policy will set guidelines and expectations for your staff using social media platforms. This should cover all expectations and guidelines for members of staff that use social media channels in a personal or professional capacity.
Have a crisis management plan and response strategy in place. You will need to act quickly in a crisis before you lose control of your social channels. Your plan will include guidelines on responses, staff responsibilities, and internal & external communications. More than a quarter of crises will go international within an hour due to the lack of a comprehensive social media crisis plan.
Set community guidelines. Having set guidelines that visitors should accept. These will allow some control over the content they post, and the behaviors they exhibit. Managing users that breach community guidelines is easier as you have a clear policy.
Have a shutdown process. On very rare occasions an organization will have to make the decision whether to leave their channels open or looking at the possibility of closing them temporarily. Shutting down one or more platforms is not a decision that should be undertaken lightly.
Simulate your strategy. By testing your social media crisis plan against different scenarios it will prepare staff. Adjustments to your strategy should be undertaken if needed.
How to manage a social media crisis
How digital marketers and social media managers handle a crisis can be the difference between unrepairable damage to your reputation, and your reputation remaining salvageable.
Use social media crisis management to determine if it is really a crisis – stakeholders can ask tough questions and sometimes these can escalate into a discussion. It is important to define what your organization deems to be a crisis to reduce the chances of an overreaction.
Assess the situation. How many users have left comments? What is the sentiment like – is it negative? Are there key influencers involved? Is it in the media? Knowing your current situation will help plan for a resolution.
Communicate internally and externally. You should update all all external stakeholders regularly with transparent information containing factual information. Communicating with internal staff will ensure everyone is on the same page and reduces the opportunity for misinformation to spread.
Deploy goodwill ambassadors. If you have brand advocates or influencers you can call upon to help manage a crisis. Users may trust them more and they are able to amplify your core statements further. You should brief brand advocates on the crisis and communications strategy before before any deployment.
Know when to pause a conversation. Conversations during a social media crisis and responses to any official statements can become heated and involve many emotions. Do not get involved with conversations or arguments that take you away from your crisis strategy, stick to the facts available.
Leave comments alone. Removing negative comments is seen as a form of censorship and gives the impression you have something to hide. Only delete content that breaches your company and platform community guidelines.
Silence. may not be the best policy when it comes to a social media crisis. Be timely with replies and updates. Most of all, be honest and sincere with your responses but stick to facts and never respond with emotion.
Know your spokesperson. Spokespersons are direct messengers of your company. Ensure your public spokesperson is able to keep to facts and not bring the company further into disrepute.
When the dust has settled – what happens after the social media crisis
Now is a good time to review how your crisis management strategy and the performance of your crisis management team.
Here are some questions you may want to ask to ensure your future strategy is as bulletproof as can be:
Did the strategy work?
What went right, and what went wrong?
What did we learn?
Do we need additional steps in the process?
What was the feedback from each department, do they tell the same story?
Use this time to have a debrief to discuss the experience. Involve all stakeholders and your crisis management team. Consider any extra steps that you should include within your strategy and what would improve it. Take this time to make sure you have a good social media strategy in place.
Online Reputation Crisis Management: A Case Study
Our Head of PR, Claire Beaumont is an expert in social media crisis management. If you are in the midst of a crisis, don't hesitate to get in touch. You can reach her in complete confidence on 0113 819 7205 or email [email protected].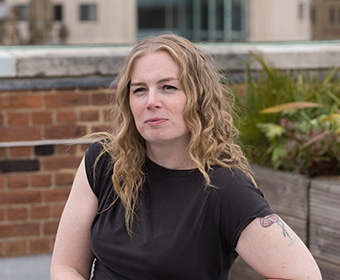 An experienced digital PR, marketing and social media marketing strategist, Claire leads PR strategy and delivery at Igniyte across multiple countries and sectors.
With 16 years' experience in marketing, communications and PR, she seamlessly directs all elements of B2B and B2C online PR to gain high-ranking positive coverage for our clients in regional, national, international and specialist online media – and she helps ensure that any risks are managed and mitigated.