Did you know that using Facebook for managing your online reputation is now critical?
Using Facebook to manage your business or brand isn't a new concept as 42% of marketers report that Facebook is critical or important to their business. But how important is Facebook for managing online reputation?
Facebook is the largest social network in the world. It has 2.41 billion monthly active users. Which means you can't overlook how important it is to have a presence
About 2 in 3 Facebook users will visit a local business page at least once a week. And 1 in 3 people will use the place to look for recommendations and reviews.
55% of consumers consider Facebook as the most common place to learn about new brands or products. 66% of people likely to share their thoughts, experiences, and opinions on purchases via the social media platform.
Facebook is important for helping you grow your business and can help you promote your business and attract new customers to your website. It is vital to apply best practices and make sure that your efforts are setting you apart from your competitors.
Here are our top tips for how to use Facebook for reputation management:
Claim your Facebook business page – learning how to claim a Facebook business page is crucial. And creating a page will increase a business's overall exposure. By claiming a page, your business can attract new customers and provide an easier avenue for people to leave customer feedback, positive reviews and improve your digital reputation overall.
Get verified. It helps your customers to determine that the page you own is, in fact, real and not fake – it also protects you if a fake page is set up to cause you to harm to distinguish between the two. Did you know that there are an estimated 81 million fake Facebook profiles?
Add vital business information to your page. Make sure you complete the basic information: business name category, address, phone number, store opening hours, and add a short description about your business, products, and services.
Keep your contact details up to date. Make it easier for your audience or customers to contact you. Your customers might prefer to find about your products and services via Facebook, rather than your website. 78% of American consumers have discovered retail products to buy on Facebook
Post relevant content. This may seem like an obvious one but regularly post relevant content and updates – like news, stories, special offers, photos, videos, product and service information, and links. This leads nicely to the last one…
Don't be overly self-promotional. Take advantage of user-generated content and see how this improves your online reputation. Facebook users love pictures – they are uploading 350 million new ones every day. Include high-quality photos of new products, services, and even employees getting involved in charity events.
Getting ahead of the competition – Facebook for online reputation management
If done properly, using social media sites – like Facebook – to manage your online reputation builds credibility to your customers, which will strengthen the trust they have in your brand.
It is important to be a credible business, not just on review sites, but across all your social media profiles. We've explained the importance of using Facebook to manage your online reputation, but how do you distinguish yourself from competitors?
Use a recognizable Facebook profile picture
Branding matters. Being recognized helps people to find your profile and like and follow it. Your profile picture is used as a thumbnail for all your posts too. Be sure to choose wisely by using your logo, or something that instantly connects users to your brand, products or services.
Create a compelling company profile
Your 'about' section is one of the first places people will look when they're scanning your company Facebook page. Ensure yours displays relevant company information – and a compelling story.
Engage people with posts
Post content, graphics, videos and more to your page to engage your followers. Companies that have less than 10,000 followers receive 60% fewer interactions when they post 60+ times per month.
You don't need to overdo it – too much will put people off. Spend time thinking about what your followers what to see, what they need and what they like.
Use Facebook Insights to see what type of posts get better engagement and reach. Use this to craft similar future posts.
Add interesting graphics and videos
Your content will generate up to 94% more views if you add video and compelling graphics
Be quick to respond
When your followers take the time to comment, ask questions or offer praise or even negative reviews– respond. Implement social media guidelines across your business, and determine how you want to respond and in what timescale, and use these to respond accordingly.
Did you know that 42% of consumers who complain on social media expect a response within 60 minutes? You'll also find that it helps to reply to both positive and negative comments – showing you care and are willing to resolve any issues.
The importance of Facebook for managing your online reputation
Think of your social media profiles as a window into your company operations. Inactive, or non-existent Facebook profiles are like boarded up windows – they don't show anything to your customers, and maybe even a cause for concern for potential customers.
Create a social media strategy to address customer queries and complaints will help build brand loyalty and trust in your digital presence. The internet is bringing people and consumers closer together and making the world a smaller place.
If you want to learn more about the importance of Facebook for managing online reputation, email [email protected] or call him on + 1 800 613 1080.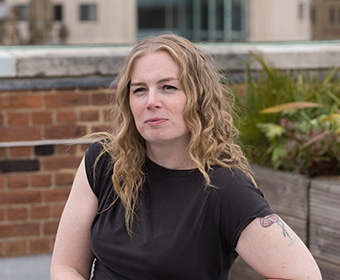 An experienced digital PR, marketing and social media marketing strategist, Claire leads PR strategy and delivery at Igniyte across multiple countries and sectors.
With 16 years' experience in marketing, communications and PR, she seamlessly directs all elements of B2B and B2C online PR to gain high-ranking positive coverage for our clients in regional, national, international and specialist online media – and she helps ensure that any risks are managed and mitigated.