The saying "employees are a company's greatest asset" is true. And to attract and retain the best people, you need to ensure that your business is perceived as an attractive place to work. This is exactly why employer branding in recruitment is so important.
What do we mean by employer branding?
When it comes to 'branding' we often label it as a marketing term. Things like the company logo, product and service logos and messaging. It's these and everything else that sets a company or its products or services apart from the rest, and what's used to promote it that is known as company branding. But branding is also increasingly used to promote a company's values and culture – because of how much these things matter to people.
Branding is important because it's what makes something memorable. And it creates an instant and lasting impression, for either the right or wrong reasons. Obviously, all businesses want their branding to be appealing for the right reasons.
And branding really influences how a business is perceived – not only by customers but the people who work for the business and the job seekers it attracts. Every company has a business reputation for its products and services. But there's also a sub-brand of a company brand, so to speak. This is your 'employer brand' – your reputation as an employer.
Employer branding in recruitment
Which brings us to 'employer branding'. This is the process of promoting a company as an 'employer of choice' to those people it wants to attract, recruit and retain. Having a strong employee value proposition.
Social media, advances in technology and career review sites all make it easier for job seekers to research prospective employers online. And there's growing evidence to show that people choose to work for companies that they respect, admire, aspire to and that have values that resonate with their own. It's all part of a good strategy for fostering a great company culture and building a good business reputation too.
Job seekers don't want to work for companies with negative associations, such as those that pay low wages, have bad reviews, poor ethics, handle PR disasters badly or sell products and services that people complain about. They don't want to work for brands they don't respect or like.
Why is it important, particularly from a recruitment perspective?
Today's job market is highly competitive. So, having a strong positive employer brand is crucial for an effective recruitment process. It's also vital for business survival. Positive employer branding helps to attract and retain top talent. These are the people that all companies want because they help businesses grow and prosper.
So, you want people to know that your company is a great place to work. Everything from the salary and benefits you offer, to training and development opportunities and the culture of your business matters. It all impacts the impression you make on prospective employees.
Companies with a poor or bad reputation as an employer don't attract the best candidates. In fact, they'll lose their best employees. And there are a host of other negatives associated with a poor employer or company brand, such as negative reviews, bad press, loss of sales and underperforming the competition.
The benefits of a good employer brand include:
Profitability – a positive employer brand/reputation can attract and hire the best job seekers, those that are enthusiastic and passionate in their roles. This also helps to reduce attrition, savings you can reinvest in your employees.
Loyalty – a company that understands the needs of its workers inspires loyalty and better performance.
Company reputation – organizations with a visibly strong employer brand – great reviews, ambassadors, testimonials, and more – have great leverage to go after the top talent.
The importance of employer branding in recruitment should never be underestimated. It helps land and retain the right talent. Saving your recruitment cost per hire, any recruitment pain, and reducing staff turnover. It also makes you more appealing to customers – a great reputation is about more than your company brand and products and services.
How can companies enhance their employer branding strategies in the most effective way?
Create a compelling employer brand story. Communicate what makes your company unique, what it stands for and its aspirations. And align all of this with the top talent that you want to attract.
Make it appealing and exciting. Create a buzz that people want to be a part of through an employer value proposition – your mission, vision, values, and culture – everything that's on offer. Don't forget to include your management style and development opportunities.
Spread the word far and wide – make blogs, vlogs, social media posts and more about your people, story and success. Testimonials, case studies and behind the scenes insights that are peer to peer will pique interest and resonate. Careers hubs are also a good way to showcase how you invest in your people. Recruitment, marketing, and branding teams should work together to build a strong employer brand that enhances the overall company reputation.
Listen – to what people want and need.
Are there quick wins or do I need an employer branding consultancy to do this?
Employer brand is important. There are quick wins that you can employ to improve your employer brand. All of the above will help you to promote your company as a great place to work, with good company culture and help you with candidate engagement and candidate experience. You can also keep your websites and social media profiles up to date with relevant and interesting information. Ensure you're consistent in your messages across all these channels too.
Monitor reviews about your business across all employer review platforms. Sites like Glassdoor and Indeed are where employees share reviews about their employers. Claim your company profiles on these platforms so that you can respond to all reviews.
And you should respond to all reviews, whether negative or positive to show people you are an employer that listens. Reply to positives – and share them. Reply to negatives and work to resolve any issues wherever possible. If you encounter something negative, such as a disgruntled ex-employee that could derail some of your employer branding work – find a way to resolve issues swiftly and offline. Invite your employees to share their experiences on these sites too.
LinkedIn is the place job seekers go to – to look for a job or check it out after they hear about a job opportunity – make sure your company page is appealing, up to date and has engaging content.
And examine how you're communicating internally already. Is it engaging and motivating your current employees? Ask them what they want, what attracted them and makes them stay. Then use this insight to build on and improve your employer brand.
We like this round up of the best employer brands around the world by the country for some inspiration.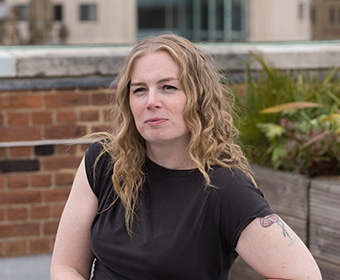 An experienced digital PR, marketing and social media marketing strategist, Claire leads PR strategy and delivery at Igniyte across multiple countries and sectors.
With 16 years' experience in marketing, communications and PR, she seamlessly directs all elements of B2B and B2C online PR to gain high-ranking positive coverage for our clients in regional, national, international and specialist online media – and she helps ensure that any risks are managed and mitigated.