Igniyte founder Simon Wadsworth features among the guest authors sharing their expertise and advice in the latest must-have guide for entrepreneurs, CEOs and marketeers. Taking Control Of Your Online Reputation by Simon Wadsworth is a practical online reputation guide in a new book titled Every Entrepreneurs Guide: Focus on Marketing.
Simon Wadsworth is a leading expert in online reputation management. He is one of the guest authors from around the world sharing their expertise in this must-have guide for entrepreneurs, CEOs and marketeers.
Why is taking control of your online reputation important?
Online reputation management isn't a new concept, long-perceived as a business luxury, a nice to have. But individuals, businesses and brands now recognise that it's not only a business essential in today's online world. No matter your industry or location.
Research shows that Google controls 74% of all search engine traffic. The first page of a search for your company attracts 95% of the search traffic and 90% of people only look at the first page to form their impression. Which is why, when people search for you online, you want them to get a positive first impression.
Not only is a good reputation vital for success in business. Organisations with the best online reputation perform better, earn more trust and credibility from customers, stakeholders, and more. They also recruit higher quality staff.
Simon's book chapter sheds more light on this vital marketing topic and offers valuable insights. It gives entrepreneurs practical and actionable advice on how to take control of their online reputation.
Taking control of your online reputation
In Taking Control of your Online Reputation Simon explains what online reputation is and why it matters. He discusses taking control of your online reputation to protect and grow your business and gain competitive edge. The chapter also explores why you should be taking control of your personal reputation online.
Here's a quick summary of the chapter.
Starting with the basics
When you search for your name and your company name in Google the results will give you a clear picture of what your 'online reputation' looks like to everyone else. Do you like what you see? Look further at every search result and record what is being said. Is it positive, negative or neutral?
Creating and activating an online reputation management strategy
Taking control begins with auditing everything and taking charge of your online 'real estate', including websites, blogs, social media and any professional profiles. This strategy should include online monitoring your name, your business name, services and any related searches.
Your online reputation management strategy, both business and personal, and ongoing activity will help to transform your search results. Contact an online reputation management company, like Igniyte, for expert help.
Building a positive reputation and challenging negative content
Once your profiles, social media accounts and sites are ready (more on this is the book chapter), the long-term strategy is about building a positive online presence. And challenging any negative content.
This can take many forms, from online news, blogs, PR and thought-leadership pieces to reviews, videos, images and infographics. Think about all the ways that you can communicate with your audience and how they like to consume information. Challenging negative content should follow a best practice approach.
Being honest, open and authoritative with your audience
People will judge you based on how you respond to criticism or a crisis online. Always be professional and try not to take any comments personally. Your clients, business partners, investors, and employees, past and present, are watching and they're potential reviewers.
When you're building a business a lack of transparency gives your competition, or any disgruntled people, ammunition to attack you and damage your brand. Likewise, if you make a mistake, the key to preventing mistakes from harming your online reputation is to take responsibility. Own your problems, admit mistakes, and work to resolve any issues.
Looking after your personal/professional reputation
A big part of your marketing success is about personal branding. So, you should have a strategy in place for managing your personal reputation. Many companies suffered when a reputation issue arises with a CEO or executive. The negative press headlines, which we all see, can be incredibly damaging.
The reputation of your business is essential to its survival and has a direct and profound effect on your bottom line. What was once regarded as an intangible asset, clearly now has a tangible impact on business performance.
In Taking Control of Your Online Reputation you will find all the basics you need to start thinking about your online reputation management and putting strategies in place.
 About Every Entrepreneurs Guide: Focus on Marketing
Every Entrepreneurs Guide: Focus on Marketing is written by marketing strategists from all over the world and is a unique and valuable business tool to help marketeers' success. Other chapters include Savvy SME Marketing Tips, Three Ways To Make Search Engine Marketing Work For Your Business's Success, plus many more.
Published by Athena publishing the book is being distributed throughout Australia, the US and the UK, and is available on a wide range of formats, including Kindle, eBook or paperback. It is available to buy via Amazon and Kobo books, as well as direct from the publishers and selected book stores.
Buy your copy direct from the publisher here.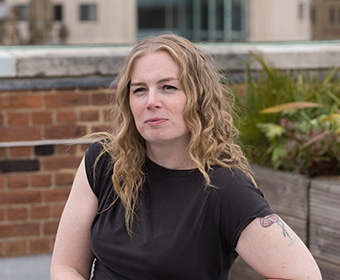 An experienced digital PR, marketing and social media marketing strategist, Claire leads PR strategy and delivery at Igniyte across multiple countries and sectors.
With 16 years' experience in marketing, communications and PR, she seamlessly directs all elements of B2B and B2C online PR to gain high-ranking positive coverage for our clients in regional, national, international and specialist online media – and she helps ensure that any risks are managed and mitigated.