A quick look at what's influencing the reputations of businesses, brands and people around the world right now.
Party central!
Houston, Texas, is party central according to Evite's Top 10 Party Cities in the USA 2017. It takes the title as the years number 1 Party City in the Country. Event website Evite calculated how many events were thrown in each city, to see who parties the most. Austin, Texas, came a close second.
This result is a surprise to those in the know, believing Austin to be more famed for its party antics. It will boost Houston's appeal and gives Austin something to beat next year.
Sprouts shed their bad reputation 
Brussel Sprouts – long deemed enemy of Christmas dinner and revered by children the world over – are this year's must-have accessory!
As foodie reputations go, sprouts never had the best rep. But the humble green veg has finally shed its bad reputation, inspiring everything from Christmas decorations to party games.
Growing conditions in the US remain good, and we're glad because, according to The Telegraph, Waitrose has launched a £35 festive wreath adorned with sprouts. Plus, a Brussels sprout bauble created by UK department store John Lewis has sold out in 2 weeks!
Turning something as simple as a sprout into a novelty product is now injecting some added fun into the festivities that people love!
Now we're thinking about what other festive staples have a bad rep that we can turnaround next year…
Anti-doping crisis for Brit cyclist Froome
Road cyclist Chris Froome is fighting for his reputation in a new Team Sky controversy. The British rider has exceeded the permitted levels of salbutamol, according to a test taken in September during the Vuelta a España race. World Anti-Doping Agency rules say riders are allowed a level of 1,000 nanograms per millilitre.
Froome had twice that amount in a urine sample, three days before claiming victory in Madrid.
Team Sky say in a statement that Froome experienced "acute asthma symptoms" during the final week of the Vuelta and increased his dosage of Salbutamol, within permissible limits, on doctor's advice. Froome says: "The UCI is absolutely right to examine test results and, together with the team, I will provide whatever information it requires." They stressed that the notification of the test finding doesn't mean Froome has broken rules. But it triggered a request for further details to determine what caused the elevated concentration.
The problem with this is that Froome is out defending himself in public, which creates more news and headlines. We advise a short statement supporting the investigation, but staying out of the debate. Much like Bradley Wiggins did with the Jiffy bag scandal. This helps avoid online search results filling with negative headlines.
Britain's most admired companies 2017
Unilever is crowned Britain's most admired company 2017 by Management Today. The company is followed by runners up luxury housebuilder Berkeley Group, steam engineering business Spirax-Sarco Engineering and Bet 365.
Great PR for all involved. What do the companies have in common apart from their award wins? All the ingredients that make for a positive online reputation, that's what. Including good press, owned websites and assets, active social media, reviews and employee ratings.
This Reputation Round Up is brought to you by Igniyte, the reputation experts. Igniyte is working with businesses, brands and individuals around the world to build, repair and maintain positive reputations.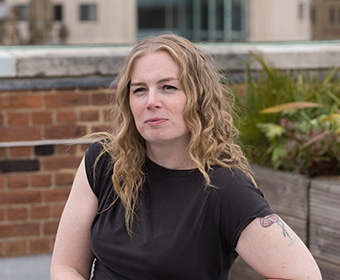 An experienced digital PR, marketing and social media marketing strategist, Claire leads PR strategy and delivery at Igniyte across multiple countries and sectors.
With 16 years' experience in marketing, communications and PR, she seamlessly directs all elements of B2B and B2C online PR to gain high-ranking positive coverage for our clients in regional, national, international and specialist online media – and she helps ensure that any risks are managed and mitigated.
Summary
Article Name
Reputation Roundup – Igniyte
Description
A look at what's influencing the reputation of businesses, brands and people around the world right now. From the US to the UK via Froome and Sprouts!
Author
Fiona Broomfield
Publisher Name
Igniyte
Publisher Logo