A look at what's influencing the reputations of businesses, brands and people around the world right now. The Igniyte Reputation Roundup.
Logan's massive error in judgement – can he recover his reputation?
The Internet almost broke at the start of 2018 when vlogger Logan Paul shared a YouTube video featuring a man who took his own life. The video went viral and there was a huge public backlash. Logan, a YouTube influencer based in Hollywood with 15 million subscribers, removed the video. He also made an apology on social media.
The damage was done, his bad judgement destroyed his brand. It also served as a stark message to other viral YouTubers to make good editorial choices.
Just days after the scandal, Logan announced he was taking a step back from YouTube to reflect, but would see his fans soon. Then he uploaded a video about suicide prevention and pledged $1 million to various organisations, including National Suicide Prevention Lifeline.
Can he recover from this? Yes, but it will take time and serious effort. The apology is the first step, but we advise Logan to invest some time, effort and money into righting this big error in judgement. The right thing to do is get involved with suicide prevention causes and making videos that help to prevent suicide.
"He recently went on Good Morning America, but it was obviously too soon. Instead of simply restating his apology and pledging to make a difference," says Igniyte's Fiona Broomfield. "He talks about how hard it is to lose millions, says he's a victim and parents should monitor what their children watch more. Logan Paul shouldn't disappear from view entirely, but he needs to think about what he says, seeking professional counsel from reputation experts. He should do everything possible to turnaround the headlines and public perception that will haunt him in the weeks and months ahead."
H&M's reputation takes a double hit
The social media furore over H&M's 'racist hoodie advert' – a controversial picture of a black child in a 'Coolest monkey in the jungle' jumper – has damaged the brand's reputation. Then it hit the headlines again, with shoppers complaining about a pattern on a pair of socks resembling the Arabic spelling of 'Allah'.
H&M issued an apology, pulled the hoodie ad and product. They also said that any resemblance to the word 'Alah' on the socks was 'entirely coincidental'.
Igniyte's Roz Sheldon says: "The advert was originally shared by a style blogger on Twitter and was retweeted nearly 14,000 times within a day. The problem is that, aside from the obvious creative errors in judgement, the damage is done. Social media makes it easier for consumers to voice opinions and they spread quickly. So, before H&M realised what was happening, the world was talking about it. The controversy even attracted celebrity comment, significantly increasing its reach. Other retailers should pay attention and take steps to establish values and social responsibility at the core of operations, to ensure they're not under fire next."
America's top 20 most hated companies
24/7 Wall Street has published a list of America's most hated companies. It's reviewed information including, major news events, results from the American Customer Satisfaction Index, employee reviews on Glassdoor and its own customer satisfaction survey 24/7 Wall St to identify the list.
The many factors damaging these company reputations include: data breach, sexual harassment scandals, racial controversy, negative customer and employee experience. Also included are fraud allegations, conflicts of interest, lawsuits, and fake ads and news that amplify social and political divisions.
Companies on the list are: Equifax, Fox Entertainment Group, NFL, University of Phoenix, Electronic Arts, Foxconn Technology Group, Sprint, Vice Media, Spirit Airlines and Cigna. Wells Fargo, The Trump Organization, Sears Holdings, Uber, Comcast, Monsato, Century Link, Facebook, United Airlines and The Weinstein Company.
What these companies have in common is that public trust and confidence in their ethics, operations and/or products and services is shattered. In some cases, by association or involvement of the individuals who run them.
Corporate governance also has a big impact on company reputation. Igniyte's Simon Wadsworth recently talked to Communicate Magazine about the issue. Read the article here.
World University Rankings – the biggest international league table trusted by many
In today's highly competitive global academy, reputation is currency. According to The Times Higher Education, it's a key consideration when moving jobs, influences new research collaborations and helps persuade funders to invest.
It also influences international students when they're deciding who to invest their future with. Which is why Times Higher Education uses an academic reputation survey to fuel its World University Rankings.
The invitation-only survey (selected published scholars from around the world), gathers insight and opinion on research excellence. The results of the 2018 Academic Reputation Survey and World University Rankings 2018 are trusted by students, academics, university leaders, industry and governments.
This Reputation Round Up is brought to you by Igniyte, the reputation experts. Igniyte is working with businesses, brands and individuals around the world to build, repair and maintain positive reputations.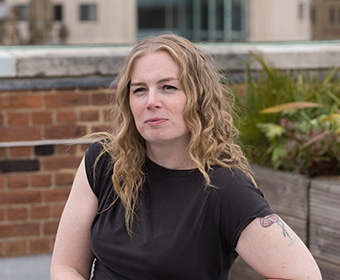 An experienced digital PR, marketing and social media marketing strategist, Claire leads PR strategy and delivery at Igniyte across multiple countries and sectors.
With 16 years' experience in marketing, communications and PR, she seamlessly directs all elements of B2B and B2C online PR to gain high-ranking positive coverage for our clients in regional, national, international and specialist online media – and she helps ensure that any risks are managed and mitigated.