When it comes to building and fixing your online reputation, you need the right online reputation tools. Used in the correct way, they will help you understand what people are saying online and what they think about your business. You can then use this valuable insight to make improvements that tangibly change how the world views your business.
So, here's our pick of the 13 best free and paid for online reputation tools:
Google incognito mode
First, get a true picture of your company search results. Easily accessible and free to use, Google's incognito search function is a great place to start. Enter your name, your brand or business name and hit search. Incognito mode means that the search results you see aren't skewed by your past search history and results, and you will see what a stranger sees when they search for you online.
Look at the first few pages of the search results – most people don't look past the first page – but it's worth knowing what's a bit deeper too. And examine each result and split them into lists – negatives, positives and anything neutral. This will give you a good idea of what you already 'own' and what you can then influence.
Here's how to use Incognito mode:
On a computer, open Chrome. Click 'More' in the top right corner to open a new Incognito window. The Incognito icon will show.
On Apple and Android phones, open the Chrome app and follow the same steps.
Advanced search tools
Go to the Advanced Search page, and enter your search terms into the 'Find pages with' box. Select the filters you want to use in the 'Then narrow your results by' box and click 'Advanced Search'.
Social Media Monitoring Tool – Social Mention
Social Mention is a great online reputation tool, plus it's free to use and picks up real-time mentions of your brand. This includes everything on blogs and microblogs to images, questions, bookmarks and social media.
Another Social Media Monitoring Tool – Buffer
Then there's Buffer. Just as social media marketing is essential in the corporate world, you should consider your personal social media channels in the same way. Buffer helps to schedule posts and keep an eye on what is happening in whatever category you're interested in. Remember that everything you post on your social media channels is searchable unless you use privacy settings.
Social Media Mangement Tool – Sprout Social
With Sprout Social you can monitor, manage and optimize your social media, content plan and publish and measure and drive performance. If you're positioning yourself as a thought leader, or brand expert, you can also track how your posts are performing across social media channels. It will show you how you are being perceived, helping you to adapt your commentary to build a better profile.
Customer Review Management Tool – Trustpilot
Trustpilot is a consumer review website that helps you to connect and build trust with customers and potential customers. It also helps you to stand out in search results because it is trusted and ranks highly. You can respond to reviews, invite customer reviews, automate your review collection process, improve organic search results and increase click-through rate and conversions on paid search with Google Seller Ratings. There are free and paid options with different features.
SEO Analytic Tool – SEMrush
You really need SEO analytics tools when you're trying to repair your online reputation following a crisis or build it from scratch. This all-in-one platform offers a whole suite of marketing tools for digital marketing professionals. Use SEMrush to help you to develop an effective and workable digital marketing and SEO plan. For example, you can get insights into competitor strategies covering organic and paid search, link building and display advertising.
Pro tool – Brandwatch
If you really want to power up your monitoring the 'go-to' pro online reputation tool is Brandwatch. This is one of the leading tools for social mention monitoring in the world. It enables you to collect, analyze and report on a range of data insights. You can use it for monitoring, engagement, generating new business leads, tracking competitors, finding influencers and creating marketing materials. It's one of the many tools we use as part of our online reputation strategies for clients too. Prices start from £549 a month.
And there's more… – Screaming Frog Spider Tool
The Screaming Frog SEO Spider is a website crawler, which allows you to crawl website URLs so that you can analyze and audit technical and onsite SEO. You can download a free version or buy a license for advanced features.
Google Alerts
You can set up free Google Alerts for your name, your business name, products and services, and even competitor mentions. You'll get an alert when Google picks up a new mention of the name/term.
It's easy to set up, head to google.com/alerts in your web browser. Enter the search term you want to track (your business name, for example), select 'Show Options' to narrow the alert to a specific region, language or source. Click 'Create Alert'.
Brand Management Tool – Chatmeter
A brand management tool for multiple location businesses, Chatmeter is designed to help businesses find out what people are saying about them online. It collects and analyses all kinds of customer feedback, which you can then use to improve customer experience.
Media Management Tool – Meltwater
Initially a press cuttings service, Meltwater is an online tool that now offers one of the biggest media databases in the world. It covers social media channels and traditional news sources. You can find and contact publishers, receive daily brand mention reports and discover which competitors are gaining mentions and where. Why? So that you can use this valuable insight to compare and plan your next move. It also generates reports directly to a personalized dashboard.
13. Pro tool – Reputation Checker for Businesses – Yoono
Aimed at recruitment consultants, or companies with HR departments Yoono provides a comprehensive reputation check that will save time and money in the long run. These type of reports can be useful in obtaining information about an individual, or candidate to determine any potential reputational risk.
Contact us today to talk about how Igniyte can help you with your challenges. We use online search, monitoring, media and review management tools, and more, to create online reputation strategies that work for our clients.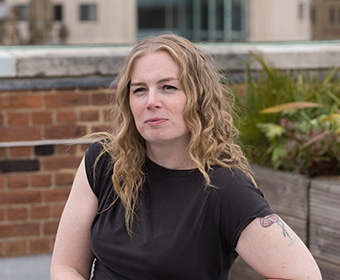 An experienced digital PR, marketing and social media marketing strategist, Claire leads PR strategy and delivery at Igniyte across multiple countries and sectors.
With 16 years' experience in marketing, communications and PR, she seamlessly directs all elements of B2B and B2C online PR to gain high-ranking positive coverage for our clients in regional, national, international and specialist online media – and she helps ensure that any risks are managed and mitigated.
Summary
Article Name
Online Reputation Tools
Description
When it comes to building and fixing your online reputation, you need the right online reputation tools. Used in the correct way, they will help you understand what people are saying online and what they think about your business. You can then use this valuable insight to make improvements that tangibly change how the world views your business.
Author
Claire Beaumont
Publisher Name
Igniyte
Publisher Logo