With your online reputation serving as one of your company's core assets, it is important to cultivate a positive brand image online. Igniyte explains what an effective online reputation management strategy should look like, include and how it can help protect your brand.
Importance of online reputation
In our Reputation Report, we find that 80% of the 500 UK business owners and higher decision makers polled believe that consumers value a positive brand or company image online.
And around the world search engine results are increasingly powerful brand tools.
83% of Google users search of Google every day and 92% of Internet users use search engines to find information on the web.
65% of people see online search as the most trusted source of information about people and companies.
If your business experiences an incident that generates negative content online, it could have major consequences. In our Reputation Report, we find that on average, the businesses polled lost £46,815 as a direct result of damaging content posted online. Nearly a quarter say that negative content online has cost them up to £10,000, while 9% put the cost at between £50,000 and £100,000.
Control your reputation online
It is vital to implement a proactive online reputation management strategy to protect your firm's bottom line.
In a nutshell, online reputation management enables you to control what appears when people search for your company online.  A good strategy hinges on the ongoing creation of positive digital content. By optimising this content you can ensure it appears on the first page of a Google search for your business' name, shielding the page from negative content.
With over six billion searches a day worldwide in Google it's the most popular search engine on the planet. A study conducted by Chitika suggests that the first page of a Google search for your firm's name attracts 91.7% of traffic from an average search. Therefore, if you want to project a positive brand image to consumers, create content. This will rank on the first page of a Google search for your firm's name, positioning your brand as a trusted provider of products and services.
What should an online reputation management strategy include?
This leads us to ask, what should an online reputation management strategy include? What should you do to ensure your company builds an effective online reputation management strategy? We advise you to include the following elements to build a strong online reputation management plan going forward.
Exemplary good service: Effective online reputation management begins offline. Focus on supplying your existing customers with great service, and first-rate products. This can prevent aggrieved customers from posting negative content concerning your company online. It can also incentivise them to post positive content, allowing you to foster consumer trust. Don't forget employees either – they're responsible for brand reputation through customer service.
Social media profiles: With customers increasingly engaging with businesses via social media, it is vital to build a strong presence on these platforms. Focus on using social media to supply effective customer service, to ensure that these assets allow you to construct a trusted brand online.
Engaging content: It is key that you attract high traffic volumes to your digital assets, ensuring Google views them as valuable sources of information. Develop useful content for your social media profiles, blog sites etc, so people will engage with these platforms. This allows them to rank highly in Google searches for your business' name.
Online response training: Provide all staff with online response training, ensuring they interact with consumers online appropriately. If you have the resources, develop a social media team to respond to consumers on these platforms promptly, positioning your brand as one that puts customers first.
Brand monitoring: The sooner a problem comes to your attention, the sooner you can implement a solution. Utilise monitoring programmes such as Google Alerts to keep track of your brand mentions online. This way if any reputation issues arise, you can resolve consumer issues promptly.
Get ahead of the game
Getting ahead of the game can make all the difference. By implementing a consistent online reputation management strategy, you can ensure that when people Google your company, the first page provides a positive perception.
This can allow you to increase sales and audience engagement online, ensuring they rank prominently in Google searches. In turn, this can provide your assets with more clicks from organic traffic, so they effectively shield the first page of a Google search from negative content. If you are hit by a reputation crisis, this proactive approach could insulate your business from the fall-out, limiting its effect on your online reputation.
What should an online reputation management strategy include? All of the above.
About Igniyte
Igniyte works with small, national and international companies around the world to build positive and lasting online reputations. We use best practice approaches, including social media tactics and trends, to help businesses reach their full potential.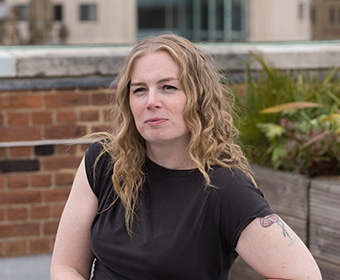 An experienced digital PR, marketing and social media marketing strategist, Claire leads PR strategy and delivery at Igniyte across multiple countries and sectors.
With 16 years' experience in marketing, communications and PR, she seamlessly directs all elements of B2B and B2C online PR to gain high-ranking positive coverage for our clients in regional, national, international and specialist online media – and she helps ensure that any risks are managed and mitigated.