Reviews are central to the way online businesses are perceived by both potential and existing customers. But how do you deal with and remove fake reviews?
Having lots of positive reviews gives your brand a competitive advantage over those that aren't rated so highly. But if customer feedback is negative and reviews are poor it really damages your business.
And, unfortunately, not all reviews you'll get are genuine. Fake reviews are on the rise.
The problem with fake negative reviews
Fake reviews may include allegations against your company, false statements or damning headlines and comments. They could have been written by your competitors who are trying to sabotage your brand, or by disgruntled former employees or business partners looking for 'revenge', or online trolls.
And what makes it worse for businesses is that it's hard to remove fake reviews. Why? Because if it was too easy to get negative reviews removed some businesses could easily abuse it by trying to get genuine negative reviews removed. This totally defeats the purpose of review platforms – to enable people to share genuine feedback.
So even if you report or request removal of fake reviews there is no guarantee that they actually will be taken down.
Step 1 – How to spot fake reviews
Make certain it is actually a fake review. It's not fake if the person who wrote it is a customer – that's their experience no matter how positive or negative it is – or who much you like/dislike it.
You can generally spot that a review is fake if it has one or more of the following characteristics:
The reviewer's name isn't anywhere to be found in your customer database.
The reviewer does not get in touch with you, elaborate or comment, after you ask them for contact details so you can get to the bottom of the alleged issue.
The reviewer has left a string of negative reviews for other businesses.
The review contains false information (this is different from simply negative comments that you disagree with).
A high volume of reviews all left in a short space of time is also a huge red flag.
Step 2 – How to respond to fake reviews
If you don't recognize the customer and you can't link their complaint to your business, you should first acknowledge this in your response. Keep it brief and professional and along these lines:
"Thank you for taking the time to review us. We take customer feedback seriously, however, I'm afraid we can't find any record of a customer matching your name and details. We'd appreciate the opportunity to help you. If you've had a poor experience please get in touch with us at (and add in your customer service contact information)."
This makes it clear that something isn't quite right about the review and calls its credibility into doubt for anyone reading it. But what it also shows anyone reading is that you care and take customer complaints seriously.
Step 3 – How to remove fake reviews
This is where it gets tricky. But here is some useful information if you don't know where to start.
Google reviews
You can report suspected fake Google reviews by selecting the 'Flag as inappropriate' option (you'll see this if you click the three dots or flag icon on the right-hand side of each review) to the right of the review. This will take you to a page where you can report a policy violation (that it violates the review platform's policies). It will ask you to report the 'Violation type'. Google will then review your complaint and get in touch if they need more information, it's rare though. But it's worth knowing that Google is more likely to take action against a review that has been flagged more than once. So, if you can – ask your team to report it too.
If that doesn't work, you still have other options. You can report fake reviews to Google Small Business Support. Here's how.
Log into your Google My Business page.
Go to the 'Reviews' section.
Click on the 'Home' menu and select 'Support'.
Select your preferred method of contact, phone or email.
Fill out the relevant information, including a screenshot of the review and any supporting information, including which policy it violates.
Submit it. You should hear back within a few days. If successful, the review will be removed.
Trustpilot reviews
Trustpilot has fraud detection software to help it identify fakes and if it deems a review to be suspect it automatically alerts the reviewer that the review has been removed. You can also report any reviews that you think might be fake to the Trustpilot compliance team for investigation. You cannot change or delete reviews.
Feefo reviews
This is an invite-only platform, meaning only verified customers can leave feedback on your business. Competitors and disgruntled partners or employees can't pay for other people to leave fake reviews on Feefo, so you know that every review is genuine. But there has been some debate about companies using this to their advantage and instead of inviting all customers to review them on Feefo they handpick only satisfied customers.
Facebook reviews
Facebook is one of the most popular review sites for consumers, but users can create fake profiles to write fake reviews. If you think you have been given a fake review on Facebook, login to your business's Facebook page, find the review and click on the three dots on the top right, select 'Report post' and follow the instructions. Facebook will look into it and remove if it deems that a review violates its policies.
Yelp reviews
You can report fake reviews on Yelp in a similar way. Find the review in the 'Reviews' section of your business account. Click on the three dots and select 'Report Review'. Yelp's moderators will evaluate it against its content guidelines. If you hover your mouse over the flag icon next to the review you can see the status – if Yelp is in the process of reviewing the review or if it has decided to remove the content. You'll also receive an email with a decision.
Yell
You can also report fake reviews on Yell in this way. Yell says it only removes reviews if they breach its reviews policy or conditions of use. You can remove fake reviews by deleting your account, but this will also delete all reviews and they won't be restored if you later decide to reopen your account.
Step 4 – collect and build genuine positive customer reviews
If you still think the review (reviews) is fake, but these approaches haven't worked, you should do something to counter the fake negatives. Look at implementing an online review management strategy to help you monitor all online reviews. And focus on collecting genuine feedback by inviting your customers to review you.
You can do this by directing your customers to Google, Trustpilot, Facebook, Yelp, Yell or Feefo as part of your customer journey (satisfaction form after-sales for example) or an email marketing strategy.
When you generate more positive reviews you're increasing your star rating and pushing negative reviews further down the list where people are less likely to see them.
It pays to manage your online reviews
Over 65 million comments and opinions are posted to review websites or forums every month. 93% of consumers' buying decisions are influenced by online reviews, and 85% trust them as much as a personal recommendation. While 73% of consumers have greater trust in businesses when customer feedback is positive, businesses with 1 or 2 star reviews typically fail to convert almost 90% of prospective customers.
Negative reviews really influence buyer behavior:
3 out of 4 consumers trust a company more if the reviews are positive.
But businesses risk losing 22% of business when potential customers find 1 or more negative reviews and 70% for 4 or more negative reviews.
So, you can see why it pays to manage your online reviews. And also why it's important to take action to spot fake reviews and to remove fake reviews if you're being targeted.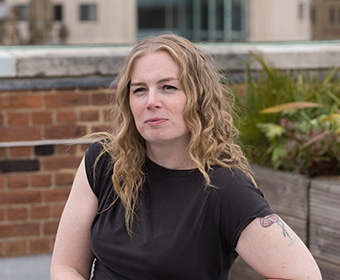 An experienced digital PR, marketing and social media marketing strategist, Claire leads PR strategy and delivery at Igniyte across multiple countries and sectors.
With 16 years' experience in marketing, communications and PR, she seamlessly directs all elements of B2B and B2C online PR to gain high-ranking positive coverage for our clients in regional, national, international and specialist online media – and she helps ensure that any risks are managed and mitigated.