If you have a bad reputation it might be time to start thinking about how to repair your online reputation. A bad reputation can ruin your relationships, cost you professional opportunities and impact on your personal life. All these can deal a blow to your self-confidence and change how you, and others, see you.
A reputation crisis can happen unexpectedly and can be a difficult thing to overcome. Still, it is possible to improve your negative search results and conduct online reputation repair. The journey to rebuild customers trust and repair your damaged reputation can be summed up in a few key steps:
Take control of your brand's online presence
Know, and monitor closely, what is said about you on Google, and other online channels
Always apologise for any missteps
The following can be taken as a road map to start on your journey to rebuild your online reputation. It will not be a quick process, so make sure you're ready to put in the work.
What is a damaged reputation?
Your corporate reputation is the overall viewpoint held by your internal and external stakeholders, and it is based on your past actions. A good reputation will cause customers, vendors and stakeholders to be more trusting and loyal to your business.
But what about a damaged reputation – what is it and what causes it? Well, it can be caused by many different factors; maybe your CEO has been done for fraud, or your company has had problems with a product launch, leading to a significant increase in negative reviews.
Whatever the reasons, these incidents can damage an organisation, or individual, significantly, and more often than not financially too. Reputational damage will usually be caused by how you or your company reacts to the original crisis.
What are the effects of a damaged reputation?
What is the real impact on a damaged reputation and negative content appearing online? Well, it can lead to a loss of customers. Customers that feel that a crisis hasn't been dealt with adequately will likely take their business to a competitor.
Customers may also choose to take their opinions to social media, which will lead to further damage to your online presence. It is crucial to have a proactive approach to dealing with a social media crisis. Through the power of social media, bad news stories have the potential to reach a global audience in minutes.
Did you know? 1 in 3 business says that negative social media posts are the greatest reputational threat. A company's reputation can receive a damaging blow almost instantly due to negative media coverage, or even because an employee has said something inappropriate on social media.
How do you heal a ruined reputation?
Knowing how to heal your reputation after a screw up is key, and especially if you want to rebound with your reputation intact. So, how do you start to mend your ruined reputation? Well, put simply you have to ACT. Assess. Control. Transform.
Before you can start repairing, it is essential to know what you're dealing with. Take a good look at what areas have been affected. Ask yourself; how serious is the damage and has actual reputational damage been caused? Assess the situation from an outsiders perspective and try not to jump to any conclusions.
When it comes to assessing your online reputation, you need to use the right online reputation tools. They will help you understand what people are saying about you online, and what they think about you and your business.
You can use your assessment and insight to find out what damage has been done to your reputation and determine what you can and can't control. For example, you can't control what people say or think about you, but you can manage your own actions, so you'll be able to focus your efforts on proactive steps.
Create a plan of action that includes a range of tactics to repair your reputation and put you back in control. Getting in front of the situation will help, and means it has less time to go 'viral'.
It would help if you began to repair the damage and transform your reputation by owning up and making amends. By admitting your mistake, apologising, and asking for forgiveness, it will go a long way to repair your online reputation.
Use your action plan to plan your next steps to begin to repair your online reputation. A well-thought-out strategy will fix and transform your reputation online. It will also serve to protect you against future risk.
Hard work and proactive online reputation management will maintain a good reputation.
How do you improve your reputation?
Your online reputation is created by people's perception and opinions about you and your company, products, or services. People have said in the past, that you shouldn't be concerned about what others think about you, but this is no longer the case.
Today, we have to think more about online reputation management than ever before, because a study has shown that a brands reputation is considered the highest strategic risk for a company – meaning it is the most important asset a company has.
So, how do you repair damage to your reputation?
Follow our top tips to follow to improve your online reputation:
Go the extra mile. Good, old-fashioned customer service never goes out of fashion. Retail giants like Amazon have built a respected brand on high-quality customer service. If you treat your clients well, they will come back for more, and hopefully, enhance your company's reputation by leaving great feedback and positive reviews.
Act quickly, be transparent. When problems do arise, it can be tempting to ignore them and hope they'll go away. But when a customer feels neglected they take to the internet or leave negative reviews. One business who did it right was KFC. In 2018 ran out of chicken in 2018, they apologised quickly and explained what happened. Its own cheeky response to the shortage turned an embarrassing crisis to a public relations win.
Keep your promises. Trust is an integral part of any customer journey, so if you say you're going to do something, make sure you do it and do it well. Failing to deliver and breaking promises will drive your customers away. They will leave negative reviews. And trust matters, especially when 64% of people trust google search results when researching a business.
Give something back. Companies and brands are part of the community they work in. An easy way o showcase your values is to embrace corporate social responsibility. By offering practical and/or financial support, you can show your community how much you care. This type of work has the potential to create positive content and PR for your brand too, so make sure you tell relevant media about it. This has the added benefit of counteracting any negative search results that may appear on search engines.
Be human. Successful brands are relatable and trustworthy. Developing a friendly and genuine tone of voice for your marketing and communications is an excellent first step. Likeability is important, and 70% of consumers surveyed for a Weber Shandwick report said that they would avoid buying a product if they didn't like the company behind it.
Be a great employer. Your employees are one of your greatest assets. So treat them well, and they will enhance your online reputation. There are a number of sites like glassdoor.co.uk that will invite workers to leave online reviews for their companies. These negative reviews have the potential of appearing on Google search results and can impact your online reputation.
All these are simple, yet effective ways of improving your online reputation. But what do you do if you have to rebuild a damaged brand or do some online reputation repair?
How do you rebuild a damaged brand?
The now-famous quote from Warren Buffet says that "it takes 20 years to build a reputation and five minutes to ruin it. If you think about it, you'll do things differently." A reputation is breakable and can require repair, or what we like to call reputation management.
How do you take the steps needed to build and restore your brand's bad reputation? Repairing your online reputation takes work, and it is vital to have a plan before tackling the negative search results that may be appearing on Google.
Let's take a look at what you can do to rebuild your company's reputation.
1. Prevent damage by closely monitoring your brand
First, analyse the depth and breadth of the damage. Take a step back and try to take emotion out of it. It is important to keep a close eye on the type of press and coverage that you're getting. There are lots of way of monitoring your online reputation.
It is essential to look at search engines and see what is being said about you online. Look for any negative reviews or negative content. But there are many online reputation tools that you can use to set up alerts for key search terms – such as your company name, your products or your brands. But it would be best if you also kept a close eye on what people are saying on social channels like Twitter, Instagram and Facebook.
Track brand mentions with Google Alerts. These online tools will help you gauge how positive (or negative) your business or brand is being represented.
If you're seeing regular themes appearing across these channels, it might be something that needs dealing with internally, such as a customer service issue. Often it is a good idea to check your customer support inbox. If you have received an influx of messages, that's a red flag. Make sure you respond to your customers too – communication is key.
2. Have a plan before trying to conduct any online reputation repair
It is important to have a well-thought-out plan for dealing with a reputational crisis. This will be your recovery roadmap and will enable all your teams to get on the same page and make sure all communications are coming from the correct spokesperson.
3. Get in touch with your investors and stakeholders.
Depending on the size of the problem, you might want to reach out to your stakeholders. Apologise for what has happened, and tell them what you're doing to repair the situation.
Your apology will be the most important step in the whole process, so make it count. Start by issuing a formal apology letter on your website and reference it on all social channels. You might be tempted to put a positive spin, but stick to facts. Write an apology that's genuine. Be brief and factual about what happened. Be sure to provide regular updates as the situation goes on and develops.
4. Create a recovery plan
You've promised to make things better. Now is the time that you have to deliver on those promises. Your PR and communications teams need to work together to create a recovery roadmap. By taking all the feedback from customers, investors and stakeholders, you can create a step-by-step recovery process.
Conclusion
Rebuilding a damaged reputation isn't easy. But the good news is that it is possible to recover. You can turn things around and use reputation management to repair your online reputation.
It might take more time than you think and will require a lot of effort. But it can be done.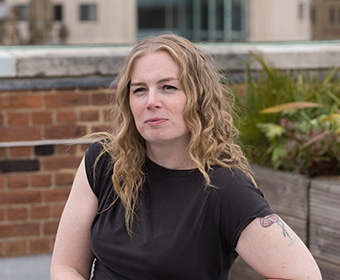 An experienced digital PR, marketing and social media marketing strategist, Claire leads PR strategy and delivery at Igniyte across multiple countries and sectors.
With 16 years' experience in marketing, communications and PR, she seamlessly directs all elements of B2B and B2C online PR to gain high-ranking positive coverage for our clients in regional, national, international and specialist online media – and she helps ensure that any risks are managed and mitigated.
Summary
Article Name
How to Repair your Online Reputation
Description
How do you repair your online reputation if you have suffered damage or a reputational crisis? Follow our top tips to find out where to start
Author
Claire Beaumont
Publisher Name
Igniyte
Publisher Logo