In today's digital age it is now more important than ever before to manage your online reputation. People are talking about you and your brand online, and it's time to start listening.
But, why you should care about what people say about you online? And why is it important to manage your online reputation?
Your potential customers are going online to research your business or brand. With 91% using search engines to find relevant information. And 59% of people seeing an online search as the most trusted source of information.
Managing your online reputation is about understanding how your customers are finding information. This includes any presence you have on social media, review sites, or news articles online. Your website might be the last place they look for information about you.
But how do you take steps to build, manage and control your online reputation? Take a look at our guide on how to manage and track your reputation online.
Track mentions of yourself, your company and products
Facebook, Youtube and Instagram are some of the most popular social networks but they are not the only ones you should be looking at.
Perform regular searches for your name, your brand and business name across all platforms to see what people are saying about you. And set up a Google Alert to keep track of any new content.
Register your brand name on social media profiles
Whether you are managing your personal or business brand, social media plays a key part in how others perceive you and your values.
If you're starting out, then setting up your social media channels can seem like a daunting prospect. But this is where spending a bit of time on research plays a big part. If you need some more pointers, take a look here at how to create a great social media strategy.
Customize the URL to make it easier for potential customers to find you. For example, did you know that you can customize your Linkedin URL? Choose something unique or relevant to you – ie, https://www.linkedin.com/in/clairelbeaumont/.
Be consistent across all social networks
Social media channels play an important role in building and managing your reputation. By being consistent across your social media networks it helps people discover you. It sends the message that your brand is reliable. Keep all your messaging consistent and on-brand.
Don't try and spread yourself too thin on all platforms. Choose ones that help you reach your target audience. For example, LinkedIn is ideal for you if you're looking to build your professional network.
Monitor and track all social media posts. There are free online reputation tools that will help like Social Mention as that can pick up real-time mentions. This includes everything from blogs, review sites and forums to images and social media posts.
Use social media to build your influence and share your story
Great content has the power to engage audiences, shape opinions and can affect future purchasing decisions.
Your website and social media platforms are the ideal channels for sharing positive news. Share relevant information about recent activities of your business, including customer reviews, product updates, new technology, job opportunities etc.
And don't forget to respond to posts, tweets or comments. If you're on social media networks, people will expect you to respond to them with 53% of customers expecting businesses to respond to negative reviews within a week.
Track and encourage reviews online
For many companies, managing your online reputation takes the form of monitoring and managing customer reviews. For others, it's about being active and engaging on social media. And for many, it's both and much more. Businesses that reply to reviews at least 25% of the time have an average of 35% more revenue.
Positive reviews make 73% of consumers trust a local business more. By encouraging customers to share their experiences of buying from, working with or partnering with you, you'll be able to influence external people.
The goal is not to keep people from accessing information. Rather, with a good online reputation strategy, the emphasis is on controlling and influencing the conversation that others are having about your business.
What about negative reviews?
Don't fear negative reviews, or even worse, pretend they don't exist – they give you a chance to learn and rectify any mistakes. You should take a proactive approach to all online reviews and always respond to the negative ones – 45% of consumers say that they're more likely to visit a business if it actually responds to negative reviews. When responding to any negative or bad reviews, you should remain calm and composed and never get defensive.
According to research,54% of people will visit your website after reading positive reviews and 73% of consumers think that reviews older than 3 months are no longer relevant. So, it's important to be proactive in sharing positive reviews online. Social media plays a crucial role for companies, businesses, and brands to help reach and promote their happy customers.
Your online reputation is a strategic asset
A positive online reputation is a strategic asset – it is important to recognize this and allocate resources. Website updates, social media management, press releases, and obtaining good PR, as well as the creation of digital assets that you optimize for search engines, need investment in time and resources.
Remember to be transparent when managing your online reputation. Transparency will build trust and can lead to increased sales and an increase in positive sentiment towards your brand.
By promoting positive content about your business you can protect from any future harm that negative content may create.
Having a content strategy will help you focus your assets and define the main focus for your business or brand. By optimizing everything for your key search terms it will help you get to the top of Google search results.
If you don't actively monitor and manage your online reputation, you will be missing out on opportunities to grow your brand, earn social proof and increase new business.
So, if you want to know more about how we can help build brand trust, customer confidence, optimize your search engine rankings and your presence through our specialized online reputation management, email [email protected] or call him on + 1 800 613 1080.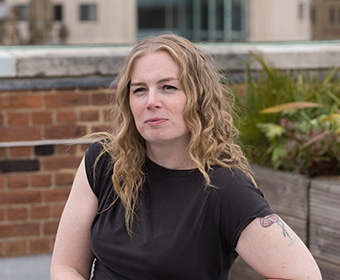 An experienced digital PR, marketing and social media marketing strategist, Claire leads PR strategy and delivery at Igniyte across multiple countries and sectors.
With 16 years' experience in marketing, communications and PR, she seamlessly directs all elements of B2B and B2C online PR to gain high-ranking positive coverage for our clients in regional, national, international and specialist online media – and she helps ensure that any risks are managed and mitigated.