Understanding how to manage your corporate reputation during the Coronovirus pandemic is critical to its reputation and survival.
The business world is really trying to wrap its head around how to navigate and survive this unprecedented crisis right now. And what is critical is the ability to stay visible and maintain brand awareness. Staying visible and ensuring that your company is at the forefront of people's minds (for all of the right reasons), will help to improve your reputation and chances of survival.
How to manage your corporate reputation during the Coronovirus pandemic
Here Igniyte examines how to manage your corporate reputation during the Coronavirus pandemic:
1. Monitor the internet to gauge the public mood
How you communicate with people – from employees to customers – should reflect the public mood. Monitor COVID-19 and Coronavirus announcements and news and commentary that is published online. And adapt your tone of voice in your communications so it's in sync with the public mood.
2. Stay visible
People want to know what's happening, how you're adapting to the changes and what will be changing as a result of the pandemic. You need to keep communicating with people to share information and to manage expectations.
Let people know what is happening, what they can expect and how to get in touch.
3. Rethink your advertising and marketing tactics
If you are wondering how to manage your corporate reputation during Coronavirus, you need to think about your advertising. Be guided by public mood on this. Assess your current and future campaigns and make changes where needed. Tread carefully too – companies that try to take advantage of increased demand for products like toilet rolls are not doing themselves any favors. Don't be associated with the crisis for the wrong reasons.
4. Create content that builds trust
To help build trust in your brand, create content that shows what your business is doing to support customers, employees, and communities. Use this time to give something back.
5. Reputation risk assess everything
Corporate reputation is impacted positively and negatively by the way you handle a crisis. At Igniyte we deal in corporate reputation every day – and crisis management. So, we're helping clients to understand how to handle everything and navigate any communication needs from positive things to criticism on social media or in the national press.
Before you say or do anything think about the potential impact it could have on public perception. Is this the right time? Is the tone of voice right? What does your audience want or need?
6. Look after your people
Your employees are your biggest asset. Treat them well during this crisis. And let's not forget that the world is paying attention. Don't do something that will damage your reputation as an employer or brand.
7. Be human
Be human and compassionate in all of your business interactions with everyone.
8. Add value
If you have the means then think about how you can support the greater good. Can you be innovative, creative or bring a new product to market like Brewdog, which is switching beer production to make hand sanitizer due to a shortage of it.
9. Think about the 'bigger picture'
Know that consumer behavior could, and probably will, change once the pandemic is over. When considering how to manage your corporate reputation during Coronavirus, think about what the 'new norm' could look like and build it into your business planning.
10. Remember that search results really matter
What people see when they 'Google' your company or brand matters. You want people to see a search results page filled with positive links directing people to your website, social media, and positive news coverage and reviews. 90% of people only look at that first page of search engine results to form their impression of your brand – make it count.
You can read the original, full article in London Loves Business here.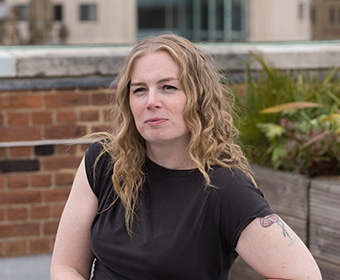 An experienced digital PR, marketing and social media marketing strategist, Claire leads PR strategy and delivery at Igniyte across multiple countries and sectors.
With 16 years' experience in marketing, communications and PR, she seamlessly directs all elements of B2B and B2C online PR to gain high-ranking positive coverage for our clients in regional, national, international and specialist online media – and she helps ensure that any risks are managed and mitigated.