High-profile individuals Stormzy, Jack Maynard and Zoella have fallen foul of the power of their own words on social media.
Posts with controversial phrases or opinions have come back to bite them, resurfacing in the press years after being posted.
Jack Maynard was forced to leave ITV's I'm a Celebrity… Get Me Out Of Here! because he tweeted homophobic words between 2011 and 2013. Stormzy has apologised for using homophobic language between 2011 and 2014.  Zoella also apologised for insulting gay men and others in tweets dating back to 2010. And Sheffield Hallam MP Jared O'Mara was suspended from the Labour Party after a string of historical online comments, and claims he used transphobic slurs, emerged.
What do your social media posts say about you?
But it's not just public figures that social media posts can come back to haunt.
When it comes to social media, the ordinary person has a giant global soapbox at their fingertips. We can, and do, use social media to spill out our thoughts and opinions. And we're living in a world of over-sharing on social media and it's a world in which our posts are shared and then stored forever.
As we know, prospective employers, recruiters, universities and professional organisations can and do check profiles and posts online before they hire you. Have you checked how your social media posts could be perceived online? Would you offer you the job?
Protect your online identity
Everyone who uses social media leaves a digital footprint – and while it's so easy to tell the world what you think about anyone or anything online – you can say something you later regret.
We Are Social's 2017 Global Digital Overview estimates there are 2.7 billion active social media users – that's a lot of opinion and comment online. Businesses, particularly recruiters, take to social media channels, including Twitter, Facebook and LinkedIn to investigate you before they hire you. Employers are using search engines, including Google, to conduct background checks and may request a LinkedIn profile along with a CV. They can also hire screening companies to conduct background checks. Which is why it pays to have good reputation management.
Background check yourself
This is why we recommend conducting a background check on all of your existing and old or unused social profiles and social media posts. You can do this by searching your name in Google to find out what's being published in Search Engine Results Pages (SERPS).
Search in an incognito window so you view the results like others do when searching for you for the first time. If you're browsing in Google Chrome, you'll find this in the top right of your browsing window by clicking the three vertical dots and clicking 'new incognito window' (Ctrl+Shift+N).
It's also important to know, when you sign up to social media, what information will be shared without your consent. Take to Twitter and choose to keep your tweets public or protect them in your privacy settings, for example. It's worth noting though that this doesn't mean that past tweets will no longer appear. And Google will not only show your Google+ profile, but also your YouTube account, so you should review your likes and channel subscriptions for anything controversial.
Even profiles you might not use anymore, or forgot you made, are traceable within Google search results.
Understand privacy settings
It's crucial that you keep up-to-date with privacy settings across all the platforms you're using. It's worth remembering that they can change regularly on certain social media sites. Facebook offers multiple levels of privacy, but you must manually change them yourself. Don't assume that your profile is automatically private.
We also encourage you to make sure that your social profiles are unsearchable. Facebook, Instagram, Twitter and Pinterest all offer options to make your profile unsearchable. This is the best option while you are looking for a job.
However, certain social profiles need to be easy to find. A fully optimised LinkedIn profile can really help your employment prospects and serve as an expanded CV. LinkedIn grades profiles based on the amount of information you provide and the number of connections you have. Give as much detail as possible and boost your network.
Check your appearance on social profiles
Delete all social media posts or photos that are inappropriate and you can't hide under a privacy setting. Untag pictures that aren't flattering or contain any questionable activity.
The ghosts of social media posts past needn't come back to bite you, and being mindful of what you post in future can help to ensure that you have a healthy digital footprint.
About Igniyte
Igniyte works with small, national and international companies around the world to build positive and lasting online reputations. We use best practice approaches, including social media tactics and trends, to help businesses reach their full potential.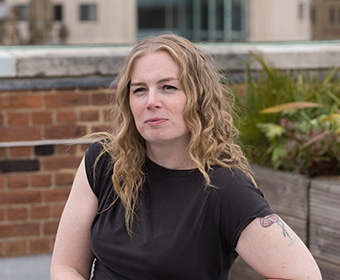 An experienced digital PR, marketing and social media marketing strategist, Claire leads PR strategy and delivery at Igniyte across multiple countries and sectors.
With 16 years' experience in marketing, communications and PR, she seamlessly directs all elements of B2B and B2C online PR to gain high-ranking positive coverage for our clients in regional, national, international and specialist online media – and she helps ensure that any risks are managed and mitigated.