New research reveals that purpose is a key factor in driving a company's reputation. The 2018 Purpose Premium Index* from Porter Novelli/Cone finds that purpose actually drives 13% of a company's overall corporate reputation.
In fact, 96% of a company's reputation is gained by 3 factors: quality (65%), vision (18%) and purpose (13%). Each with a different degree of importance to customers. This research reinforces how purpose and reputation are intrinsically linked. When one increases so does the other, and vice versa.
What is company purpose?
What's not surprising is that quality makes up the biggest portion of overall corporate reputation. Products and services are bought to meet needs and so they must function properly, be safe, reliable and give customers value for money. Without these basic components, customers won't invest their time, money or loyalty.
Vision is all about creativity, innovation and competitiveness as part of the experience. This extends far beyond mere function into admiration and aspiration, for example brands including Apple.
So, purpose is about what brands say and do to foster greater loyalty and create deep connections with customers. Let's look at this in more detail…
The research finds that companies with a strong reputation have strong purpose scores and that the scores move together (up or down) for nearly 9 out of 10 companies (88%) that are ranked in the study. 4 of the top 10 leading companies in the US are named on both the purpose and reputation research lists. They are Amazon, UPS, Colgate-Palmolive and Alphabet.
What purpose matters most to corporate reputation?
The study examines which purpose 'attributes' are most important to reputation. It finds that people prioritise companies that are responsible (86%), caring (85%), advocates for issues (81%), protect the environment (79%) and give back to important causes (73%).
All of this highlights that companies must ensure that they have responsible business practices. And demonstrate that they care about the communities in which they operate by supporting social, humanitarian and environmental issues.
Purpose is about paying more than lip service to a set of values, a mission statement or corporate social responsibility plan. True purpose is all of this, embedded within a company, brand, its people and reflected in the experience that customers see and feel.
Customers think highly of purpose-driven companies and they're more willing to buy from them and support them:
1 in 3 people are more likely to try a product or service from a purpose-driven company.
50% are more likely to switch brands from one they typically buy from.
50% are more likely to support a company if it plans to move into their local community.
Customers are nearly twice as likely to read social media posts and read/skim their annual report.
Customers are more than twice as likely to read/skim a sustainability report.
Interestingly, certain industries are "loved" or "loathed" based on the nature of their products or services, with the financial services industry, for example, falling into the bottom half of both the study's reputation and purpose lists.
*Online survey with a sample of 6,000 Americans (2,929 men, 3,071 women, aged 18+) July 2018. Data is weighted in aggregate by age, region, income, gender and ethnicity to be nationally representative.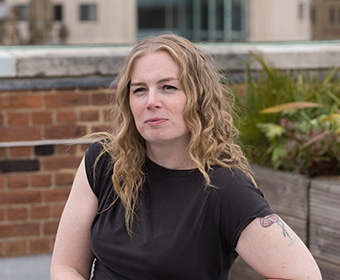 An experienced digital PR, marketing and social media marketing strategist, Claire leads PR strategy and delivery at Igniyte across multiple countries and sectors.
With 16 years' experience in marketing, communications and PR, she seamlessly directs all elements of B2B and B2C online PR to gain high-ranking positive coverage for our clients in regional, national, international and specialist online media – and she helps ensure that any risks are managed and mitigated.
Summary
Article Name
New research finds that company purpose drives corporate reputation
Description
New research reveals that purpose is a key factor in driving company reputation. Find out how here...
Author
Fiona Broomfield
Publisher Name
Igniyte
Publisher Logo