More than half of marketing and business decision-makers – from eight countries – say they're vulnerable to the damaging impact of a 'high-stakes' PR crisis.
And 60% of decision-makers say they'd be exposed to damaging consequences if a partner organization or vendor had a high-stakes PR event.
Hotwire's 'High-Stakes Leadership In A Post-B2B World' report shows how a company's response to a high-stakes PR crisis influences brand reputation and consumers' buying decisions.
84% of consumers will stop working with a company that doesn't handle a PR crisis well.
82% of consumers say they would consider dropping a brand if they were associated with a partner or supplier that handled a high-stakes issue in a way that violated their values.
76% of consumers say personal values influence their buying behaviour.
50% of consumers have walked away from brands they believe have violated their personal values.
Almost half – 43% who have stopped using a brand – say that loss of trust in the main reason, followed by breach of their personal values.
Honesty and integrity are the most commonly shared and important values.
So, what matters to consumers?
A high-stakes PR crisis is an event that threatens to turn the tide of buying decisions from favourable to unfavourable. In other words, they are negative events that influence people's buying decisions. Consumers want companies to take a stand on protecting the environment, sexual harassment, climate change, data security income and wage gaps, gender discrimination and equality, financial corruption, toxic workplace culture, corporate social responsibility, political corruption, lack of transparency, immigration, universal basic income and job market.
But while the research finds that there is great concern about high-stakes events, marketing and communications leaders aren't as prepared as they should be. Nearly 60% of marketing leaders and business decision-makers are very or quite worried about high stakes communication event happening to their business – 20% are not very worried or worried at all. Losing customers and brand reputation are their biggest concerns.
What can businesses do to prepare for a high-stakes PR crisis?
Globally, nearly 60% of marketing leaders have been involved in a high-stakes issue. And 68% have run campaigns based on high stakes issues. 78% say high-stakes issue planning is as important as any other factor in their marketing/communications plan. But they're not as prepared as they should be. 84% of marketing leaders have some plan in place, but only half have a current and up-to-date organisational plan and only a third has a PR agency that offers crisis management.
Values are the key to being prepared – but not all companies have their values in order. And while marketing decision-makers identify that having clearly defined values is the number one thing that they can do to prepare for a high-stakes communications, only half (48%) believe their organization's communications reflect core values the majority of the time.
And so businesses need to place more priority on creating, living by and communicating their values. Aligning them with consumers' expectations and using them to guide them during a high-stakes crisis response. The backlash businesses can expect from poor planning and handling of crisis scenarios is to lose customers, and fast, which is why having a PR crisis plan in place is vital to survival.
Interestingly, the healthcare industry is considered by 23% of consumers to have the best reputation when it comes to positioning themselves around high-stakes issues. A further one in five consider the energy sector (20%) and the technology sector (20%) to be amongst the most reputable.
*Research was conducted by Sapio Research on behalf of Hotwire from December 2018 to January 2019, surveying 658 CMOs and senior communications executives at B2B and B2C companies, 688 general business decision-makers at B2B and B2C companies and 6,218 consumers. It was conducted across eight countries.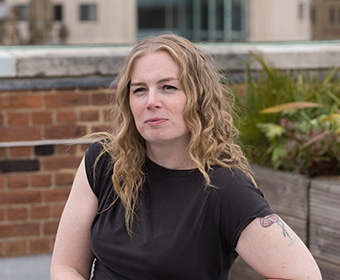 An experienced digital PR, marketing and social media marketing strategist, Claire leads PR strategy and delivery at Igniyte across multiple countries and sectors.
With 16 years' experience in marketing, communications and PR, she seamlessly directs all elements of B2B and B2C online PR to gain high-ranking positive coverage for our clients in regional, national, international and specialist online media – and she helps ensure that any risks are managed and mitigated.