One of the most important factors in hiring is the online reputation of the candidate. Yoono is a new company dedicated to providing simple to read reputation reports for all your hiring needs. Application forms, CVs and interviews will always be important, but Yoono is seeing the impact of the importance of online reputation and ensuring there is a cultural fit in the workplace.
All businesses have an element of risk, it is not something that will ever go away. But a reputation report from Yoono will help businesses and brands understand and control the risk of hiring someone completely new.
An effective recruitment strategy understands the importance of a brand. Job seekers do not want to work for companies with a negative online reputation; such as those that pay low wages, have bad employer reviews, or have poor ethics. But what about the importance of a candidates reputation? How important is that to people who make recruitment decisions?
A recent LinkedIn poll states that 71% of people said that they believed that a candidate's online reputation was important, but 40% said they don't always make the checks that were needed.
Why should recruiters check a candidate's online reputation
A candidate's online reputation gives recruiters a more holistic view of the candidate and provides extra information that wouldn't normally be provided on a normal CV or application form. In fact, seventy per cent of employers will use the information from social media networks to research candidates.
Companies are finding themselves more vulnerable to reputational risks from people in their employ, and are finding that reputation checks – or Know Your Customer (KYC) are one of the ways they are able to mitigate that risk. It gives recruiters and managers peace of mind in making the right hiring decision, with more than half of employers admitting to finding content on social media that caused them to not hire that candidate.
Job seekers, like everyone, can often make questionable decisions when it comes to posting on their own social media. From posting party photos to using controversial language, it can seem harmless at the time – but you wouldn't want it to be used by recruiters to make a decision not to hire someone. What a person says, or participates in online can impact their reputation and can potentially harm their future prospects – and all sizes of businesses are starting to look at online reputation during the hiring process.
Why do HR departments do checks on current, and future employees, and what do they look at?
Get an understanding of the candidate. An online reputation is more than just a CV. An application will only share information that presents them in the best and most suitable light for that role. But a thorough reputation check will ensure a fully rounded view of the applicant.
Social media. It can be as simple as looking at their LinkedIn presence. But can also look at memberships of dubious online groups, or even using words of concern on their profiles.
Fit within the workplace culture. Recruiters are looking to see whether a candidate would fit into their workplace and be a good cultural fit in the organization. HR departments are also going to look at racist and sexist behaviour.
Manual checks can be time-consuming, as they involve searching across Google and other search engines, as well as taking a look at social networks, like LinkedIn, Twitter and other platforms.
How a Reputation Report from Yoono can help?
A reputation report from Yoono helps to manage any bias that might be experienced (whether unconscious or not) as it takes the personal viewpoints away from doing the checks and presents everything in one easy-to-read report. It saves time and effort but can help find articles and associations with groups or websites of concern.
Reputation checks can help identify areas of concern that are not apparent in a CV or interview and lessen the chances of a wrong hire. KYC checks at an early stage of the process will save time and effort in the long run as studies have shown that it can be costly to hire the wrong person. For instance, the Society of Human Resources Management (SHRM) says that a business stands to lose up to five times the employees annual salary in the case of a bad hire.
About Yoono
Trawling through social media accounts and online content can be inefficient and something important could be missed. Yoono automates the online search process. Recruiters, business owners or HR departments just need to input the search criteria and then Yoono does the heavy lifting. The algorithms and workflows come from Igniyte's ten years of experience in online reputation management which means that businesses will get a comprehensive report they can rely on.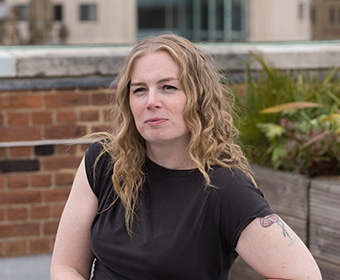 An experienced digital PR, marketing and social media marketing strategist, Claire leads PR strategy and delivery at Igniyte across multiple countries and sectors.
With 16 years' experience in marketing, communications and PR, she seamlessly directs all elements of B2B and B2C online PR to gain high-ranking positive coverage for our clients in regional, national, international and specialist online media – and she helps ensure that any risks are managed and mitigated.
Summary
Article Name
A guide from Yoono on reputation in recruitment
Description
Yoono discusses the importance of online reputation for candidates in recruitment and why checks are important for HR departments.
Author
Claire Beaumont
Publisher Name
Igniyte
Publisher Logo