Your online reputation can be your strongest asset or a huge liability. We know what you'd prefer it to be, because a strong online reputation = success. Here are 35 online reputation facts and stats that prove the value of online reputation management for businesses, brands, and individuals.
Online reputation facts and stats – online search:
Which is why, when people search for you online, you want them to get a positive first impression at a glance on page 1.
If the results are positive – you have positive press articles, reviews, comments, endorsements, star ratings, websites, profiles, positive press articles, etc – they'll make you appealing. People will want to do business with you, hire you or work for you – or at least take a step towards it.
But, if you have bad press, negative reviews, low star ratings poor online presence. Or even nothing much of note, they're less likely to believe that you're right for them and they'll look elsewhere.
The power of online reviews is massive in today's world:
Consumer behaviour is driven by star ratings too:
49% of consumers need at least a 4* rating before they choose to use a business.
Every 1* increase in Yelp rating means a 5 to 9% increase in revenue.

Negative press, content, reviews and trolls really harm businesses:
Negative results are a huge worry for businesses as well as individuals. But highly visible positive search results on page 1, really influence perception, reputation, consumer behaviour, and business and individual success, which is why it pays to look after your online reputation.
Did you know that…
How individuals appear in search results also has a big impact on their appeal to prospective employers and recruiters:
Social recruiting is fast-growing and virtually all companies are employing social recruiting in one form or another.
93% of recruiters state that LinkedIn is the most popular in-house digital recruitment platform.
73% of recruiters successfully place people identified via social media platforms.
70% of employers use social media to screen candidates.
57% of employers are less likely to interview a candidate they can't find online.

And on how candidates perceive companies:
69% of job seekers are likely to reject a job offer from a company with a bad reputation.
The benefits of online reputation management are that you can influence all the above and:
Gain more credibility – positive links, comments and high visibility online makes you credible in the eyes of customers, stakeholders, employees, influencers and peers.
Instil more trust – people trust a company, brand or person with a good reputation.
Make more profit – companies with higher star-ratings, reviews and positive content and PR get more business.
Attract and retain top talent – brands with a positive reputation earn better employees.
Igniyte is a leading online reputation management company, working with businesses, brands, and individuals around the world to build, repair and maintain positive reputations. All facts and stats from Igniyte and the sources cited in this article's online reputation facts and stats are correct at the time of publication.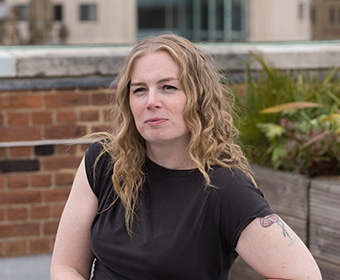 An experienced digital PR, marketing and social media marketing strategist, Claire leads PR strategy and delivery at Igniyte across multiple countries and sectors.
With 16 years' experience in marketing, communications and PR, she seamlessly directs all elements of B2B and B2C online PR to gain high-ranking positive coverage for our clients in regional, national, international and specialist online media – and she helps ensure that any risks are managed and mitigated.
Summary
Article Name
35 amazing online reputation facts and stats everyone should know
Description
35 amazing online reputation facts and stats everyone should know... from the online reputation management experts at Igniyte.
Author
Fiona Broomfield
Publisher Name
Igniyte
Publisher Logo