Wondering why your business should invest in reputation management? We'll give you 10 good reasons…
Online reputation management increases your public visibility
Most people will conduct a Google search on a company or person they are interested in. If they search for you, or your business, and nothing shows they'll question your credibility. You don't want that. Invest in reputation management and you'll increase your visibility by adding new content, profiles and more – all of it optimised so that you are much more visible.
It enables you to increase traffic to your website
Reputation management is designed to use tools and tactics that help pull traffic into your website. This includes anything from online profiles and your social media activity to PR, blogs and reviews.
Investing in reputation management helps you to grow
With more visibility and more traffic, you'll get more conversions, right? Yes. And if you're not doing so well, you need to do something about it. Businesses with a good online reputation do better than those that don't.
Your competitors are probably investing in their reputations, and if not now, they will in future
Get ahead of the competition, or catch up with them if they already invest in their reputation. Plus, it's worth remembering that, as well as competitors, potential investors and partners will be looking at you online. Who they choose to do business with depends on whether they like what they see. Have you audited your business against your competitors to see how you measure up?
Invest in reputation to put yourself in control of the online narrative
Invest in reputation and it will give you the upper hand, because you can be proactive on so many fronts. From content in all its forms such as news, social and video, to activating rapid crisis management plans if a damaging or fake news story breaks.

A positive online presence builds trust
It's the holy grail. 64% of people trust online search engines the most when they're conducting research on a business. Investing in your reputation builds trust. And by actively engaging your audience online you build a rapport with them. Your brand becomes recognisable and trusted. The more you interact with your audiences, the more you build engagement and customer loyalty.
You're protecting yourself from online risks
Negative articles appearing in a Google search will do a lot of harm – and that could be anything from a scandal involving an executive, to a PR crisis surrounding a new product launch. But if you have a solid reputation strategy in place, whether business or personal, you can mitigate risks.
Having a plan means you can make bad reviews manageable and share positives to spread the good sentiment
90% of people take the time to read reviews before visiting a business and 93% of people say online reviews impact their buying decisions. This is huge, and they're two of the best reasons for ensuring that you're looking after this valuable online space. Poor reviews or star ratings that rank on the first page of a Google search for your business can really harm your business. Companies risk losing 22% of business when potential customers find 1 negative article on the first page of search results and 70% of potential customers with 4 or more negatives.
But by investing in reputation and having a reputation management plan, you can respond to negative reviews quickly. Showing reviewers and people watching that you are listening, responsive and want to help resolve any issues. Good old customer service. And you can share the positive reviews far and wide. Importantly, you can monitor and record reviews, tracking progress and common issues over time, feeding that insight back into the business to affect positive change – reducing negative reviews over time and boosting your star ratings.
A good, solid online reputation helps you to attract the best talent
We all do it. As jobseekers we search online to find out more about a prospective employer. What we find is what informs our opinions. It pays to ensure your website and profiles are up to date and that they are consistently branded so that you appeal to prospective employees. Another good reason to monitor reviews – on employee review sites including Indeed and Glassdoor – and invite your employees to share their experiences.
Be recognised as a thought/leader/expert in your industry
Thought leadership is playing an increasingly important role in building personal and business reputation. It's about creating and sharing content that helps you to establish yourself as a leading authority in your field. This can be by industry, sector, region, multiples, etc. It's another trust and credibility stamp for your business and personal reputation. You'll need a clear vision for this as part of your reputation strategy.
Igniyte are the experts in online reputation management, based in Leeds and London. Get in touch to find out how we can help you on 020 3542 8686 or email [email protected]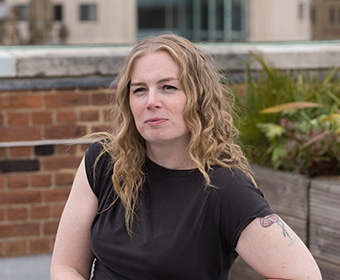 An experienced digital PR, marketing and social media marketing strategist, Claire leads PR strategy and delivery at Igniyte across multiple countries and sectors.
With 16 years' experience in marketing, communications and PR, she seamlessly directs all elements of B2B and B2C online PR to gain high-ranking positive coverage for our clients in regional, national, international and specialist online media – and she helps ensure that any risks are managed and mitigated.
Summary
Article Name
10 good reasons to invest in reputation management
Description
Why invest in reputation management? Here are 10 good reasons for businesses to invest from the online reputation management experts at Igniyte…
Author
Fiona Broomfield
Publisher Name
Igniyte
Publisher Logo