Our history
Igniyte was founded in 2009 by entrepreneur Simon Wadsworth. In the early days, we did online reputation work for a number of clients in the UK.
The growth of online life was making it essential for businesses and individuals to have a strong online reputation. So, we hired and built a team of experts – a combination of SEO, PR, content and technical colleagues – and became specialists in online reputation management.
Since then, our client base has grown and we now work with individuals, small and medium sized companies and large corporates all over the world. We've worked with people in all sectors and specialise in financial services, property, energy and utilities, travel and tourism, retail and food and drink. We ensure we're on top of the ever changing digital landscape so that our clients benefit from the very best advice and services.
Today, Igniyte is a leading authority in online reputation management, working with businesses, brands, high net worth individuals and business owners who operate and live and work in the UK, Europe, Africa, the UAE, the US and Canada.
Our key spokespeople regularly feature in specialist and national media, as well as producing thought-leading e-books and guides on the latest research and practical advice on managing reputation online.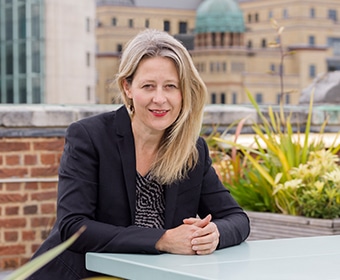 Speak with Roz our online reputation management expert, in complete confidence.
Expert comment on reputation management
Our research published in the Global Banking & Finance Review exposes the real cost of negative content to UK businesses.
We talk to BBC's Business Daily programme about what businesses can do about fake reviews online.
Simon Wadsworth discusses how online talks to personas are being treated as next generation credit scores with digitaltrends.com
Marketing Industry News features our research, which reveals that negative content is damaging a third of UK businesses.
Who rebuilds company reputation following shoddy approaches to corporate governance? Simon Wadsworth talks to Communicate Magazine about it. When Forbes tackles how businesses can maintain customer loyalty, Simon Wadsworth discusses how brands should be taking care of their reputations.
Businesses and individuals with positive online reputations do better. The benefits are higher trust, credibility, more profit, less risk, media, investor and employee confidence and digital word-of-mouth promotion.
Igniyte services
Our services are personalised and can include global or local reputation audits, ongoing monitoring of search engine results, algorithms and conversations online, legal support with online defamation and libel issues, social media, content and PR strategies, managing online reviews and challenging and removing content.
Igniyte has extensive digital marketing experience, with content writers, journalists and technical SEO resource in house, who create and promote both owned and 3rd party profiles, news articles and blogs, focusing on audience relevance and visibility online.
Our team repairs and builds online reputations through:
Online reputation audits and strategies.
Creating and promoting digital content, including websites, blogs, e-guides and profiles.
Promoting authoritative reputations by implementing positive PR, content, social media and communication strategies and techniques.
Legally challenging content where it's defamatory or irrelevant.
Monitoring and identifying mentions and sentiment.
Implementing positive review strategies.
What to expect when you work with us?
We were created to help you. Every day we work hard to improve the online reputations of businesses, brands and individuals, including multinationals, corporates, SMEs, executives, political figures, celebrities and high-profile individuals.
The Igniyte team is made up from some of the most experienced in the industry. Our aim is to build and maintain a lasting and positive reputation for you. We adapt with digital changes – constantly evolving our tools and techniques to deliver the best results.
One of the things that our clients come to us for is our ability to create personalised strategies and solutions. You won't find templated solutions here. What you will find is a team of trusted advisers who will listen to you.
You'll receive expert advice and support professionals who are passionate about ensuring that you're fairly represented online. You will receive strategic, ethical and results-focused reputation solutions. Our professional writers, PR professionals and social media experts will create online content, sites, profiles and activity that resonate with your audiences. We will be open and honest with you about what is needed, what is possible, what we're going to do and how long it will take.
You can trust us to take you seriously and be with you every step of the way on your online journey. Confidentiality is guaranteed.
10 years' online reputation management experience
Based in the UK, with global experience and reach
Proprietary technology
Personalised strategy and action
High service level
Results-driven